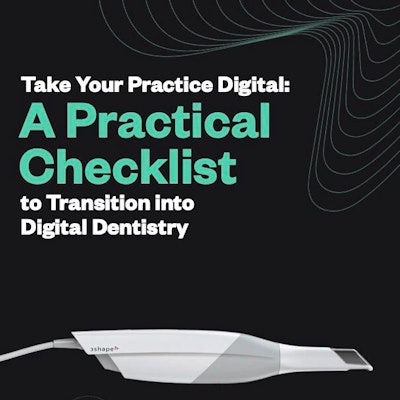 A dental practice is centered on the health of its patients. However, it is also a business. Practices that don't take advantage of the benefits that digital workflows, technology, and tools offer may fall behind technologically and lose an edge over their competitors.
It's time to take your practice digital.
Get a practical checklist to transition to digital dentistry.