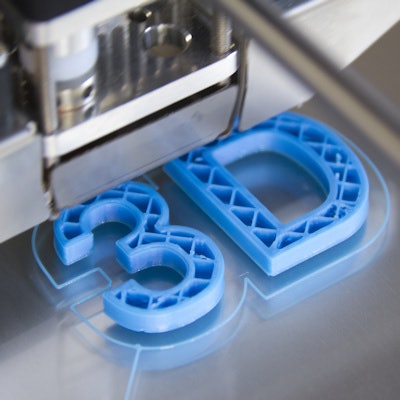 3D printers have somewhat started a modern industrial revolution. The technology started off by transforming the manufacturing industry, allowing individuals to design and create almost any product that they like or need, but it's come a long way since. The printer gives you the ability to customize and efficiently bring an idea you have in mind to life.
Today, you can find the application of 3D printers in almost every field across the industry, from dental to real estate. Hence, the talk of a modern industrial revolution. Here we'll discuss the contribution 3D printers have made in dentistry so far and why you should take them more seriously as a dentist.
Before we get into its application in dentistry, you must understand how a 3D printer functions. There are a variety of different types of 3D printers available on the market today. The two things that differ are the material used for printing and the source of light.
The process of 3D printing and its effects on dentistry
All 3D printers follow a similar approach when it comes to printing. It starts with digitally scanning or designing the object that needs to be printed. The scan is read by the computer and gives the user a chance to alter the design of the object to his or her liking. Once the design is done, the file is sent to the printer and the 3D model is printed.
3D printing has touched dentistry in more ways than you can imagine. It has given dentists an easier way to train when there is a need. Printed 3D models can be used for training purposes, and many dental schools today use such models when it comes to specific treatments from screwing on a dental implant to a root canal.
Moreover, 3D printers can improve the time patients spend at a clinic and help dentists treat their patients more efficiently. For example, a dental crown can be made within hours, which means patients can get the crown put on the same day. This eliminates the need for them to come back in the office and possibly wait for weeks until the crown is made.
A more accurate model of the mouth
3D printers eliminate the need for patients biting down on clay to get an imprint of their mouth. The 3D printer either comes with a digital wand or you can get a 3D scanner that makes it easier to scan a patient's mouth. The scan is then used in the CAD software to ensure it is a 3D scan and this is where dentists can digitally design the tooth, aligner, or anything else they might need.
The most technical part in the whole process of creating a model or using a 3D printer is the design element. CAD is a specialized software that takes time to learn. If you have the time, you can take online courses on platforms such as edX or Coursera. Otherwise, hiring a skilled technician to handle the design is your best option. It is vital that you get the design of whatever you plan on printing right. Otherwise, it will not be useful.
Scanning the mouth digitally gives you a more accurate read of the mouth and, when combined with good digital design abilities, it can do wonders in shortening the time required for treatment.
Make teeth alignment treatment more accessible
There are two ways that 3D printers can help realign teeth. The first is through the creation of aligners and the second is through braces. Invisible aligners are all the rage these days because they allow individuals to straighten their teeth with translucent aligners, which are hardly noticeable. Dentists can use 3D printers to create both aligners and braces, which drastically reduces the cost of production for both, and some firms have already started to produce clear aligners. This makes it easier for clinics to offer teeth alignment treatments at a lower cost, making it accessible to more people that need it.
Quicker dental implants
Patients no longer need to wait weeks to get a missing tooth replaced with a dental implant. With a 3D printer, dentists can create a dental implant much faster and with greater accuracy than before. The customization that the printer allows gives dentists the option to use the scan of the missing tooth to design and create a replacement that is an ideal fit. The printer can also be used to create crowns as well as dentures.
As you already know, you'll need specialized materials to print those dentures, dental implants, crowns, and so on. There are two major companies out there that supply materials specifically for dental 3D printing -- Stratasys and Envisiontec. They specialize in materials that are biocompatible and can produce restorative dental solutions.
Not many dental clinics have jumped on board, but 3D printers can lead to a more efficient way to produce dental implants, and at a lower cost for clinics.
Benefits of the application of 3D printing in dentistry
There are numerous benefits for dentists when they apply 3D printing technology in their clinics.
Cost-effectiveness: Most comprehensive dental clinics have a dental laboratory in-house. The cost to set up a lab is upward of $100,000 and then you have ongoing costs related to maintaining it and paying skilled lab staff. A 3D printer can provide you with a lot of the output you get from a lab, such as dental implants, aligners, crowns, and so on. You only need to invest about a quarter of what you would spend on a lab for a 3D printer and the ongoing cost is also lower.
Faster and more accurate dental services: A 3D printer makes it easier to produce dental treatment products than manual model-making. It is also far more accurate as the printer works exactly off the design that you input. You get the end product faster and more accurately, saving you time and ensuring the patient gets the perfect-fitting denture, dental implant, crown, or aligner.
More competitive pricing: Clinics that use 3D printing can pass on the savings to their patients. Dental implants, dentures, and others don't usually cost as much since there are fewer overhead costs in production. Lowering costs for such treatments will allow clinics to stand out and attract more patients.
Making dentistry more accessible
There is no denying that 3D printing is changing dental care and making treatments more accessible overall. Individuals who would have thought twice about getting dental implants or dentures can now do so because 3D printing lowers the cost associated with the production of these products.
3D printing continues to disrupt the field of dentistry -- in a good way. The technology along with CAD makes it easier for dentists to have access to restorative dentistry products. The application of 3D printing and CAD in dentistry continues to be explored and, as more clinics start to use the technology, it will be interesting to see how it continues to change dentistry overall with advancements in the technology itself.
Jake Hilburn is a dental hygienist who enjoys writing about how technology has affected dentistry in the 21st century. He mostly writes from firsthand experience or after doing extensive research on a topic. He's currently a writer for Rockwest Dental.
The comments and observations expressed herein do not necessarily reflect the opinions of DrBicuspid.com, nor should they be construed as an endorsement or admonishment of any particular idea, vendor, or organization.