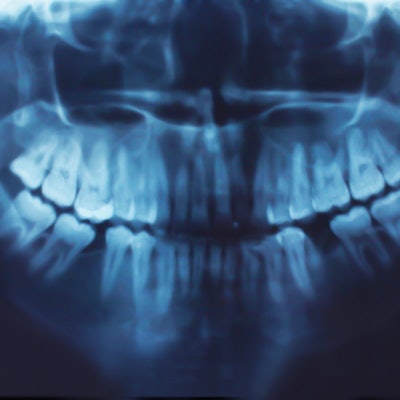 A California man accidentally printed his neighbor's dental x-ray on 90 Christmas cards after using a photo printing app, according to an article from the New York Post.
p>Dan White, a Los Angeles-based writer, posted on Twitter about the incident, where he also printed the cards with "Merry Christmas: The Whites." While using the app Shutterfly, White accidentally selected the x-ray image and printed 90 cards.
Tried to use the Shutterfly mobile app to design my Christmas cards. Selected the wrong photo from my camera roll so now I have 90 of these. pic.twitter.com/QrxUQUillP

— Dan White (@atdanwhite) December 14, 2022
In another Tweet, White stated that he kept the dental image on his phone because the neighbor "had such great teeth" that he wanted to show his dentist to emulate them during a procedure.
Shutterfly, meanwhile, offered to help with the cards, the Post article stated. While White's Twitter posts have been met with humor for the most part, he said he will not be sending them out to friends and family.