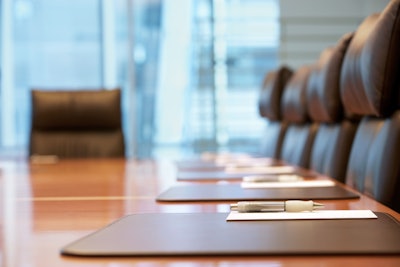 Artificial intelligence dental diagnostics firm Perimetrics has created a clinical advisory board that will provide feedback about a new technology that can detect tooth cracks and more.
In addition to cracks, InnerView technology can detect failing restorations and tooth mobility. The board will help provide advice regarding how the technology may be used in the clinical setting and help explain the challenges of detecting tooth damage. Perimetrics is gathering these insights as it seeks regulatory approval for the technology.
The following are the new board members:
Dr. Jeffrey Dalin, FACD, FAGD, FICD, FADI, is a general dentist in private practice in St. Louis and the spokesperson for the Missouri Dental Association and the Greater St. Louis Dental Society.
Jack Ferracane, PhD, is a professor and chair of the Department of Oral Rehabilitation and Biosciences at Oregon Health & Science University, Portland, OR, who has conducted extensive research on dental materials science, with a focus on cracks.
Dr. Robert Kelly, MS, DMedSc, is professor emeritus at the University of Connecticut Health Sciences, Institute of Materials Science, where he teaches graduate prosthodontics and biomaterials.
Dr. Kenneth Malament, MScD, is a clinical professor of Dental Medicine and Prosthodontics at Tufts University and the president of the Academy of Prosthodontics and president-elect of the American Academy of Esthetic Dentistry.
Dr. Linda C. Niessen, MPH, MPP, is the vice provost for Oral Health Affairs at Kansas City University (KCU) and is founding dean and professor for the KCU College of Dental Medicine in Joplin, MO.
Dr. Clifford J. Ruddle, FACD, FICD, is the founder and director of Advanced Endodontics, an educational organization focused on endodontic technologies and techniques.
Dr. E. Todd Scheyer, DDS, MS, is a board-certified periodontist at Perio Health Professionals in Houston and serves on the board of trustees for the American Academy of Periodontology.
Dr. John West, MSD, is the founder and a practicing endodontist at the Center for Endodontics in Tacoma, WA, and an affiliate associate professor at the University of Washington.