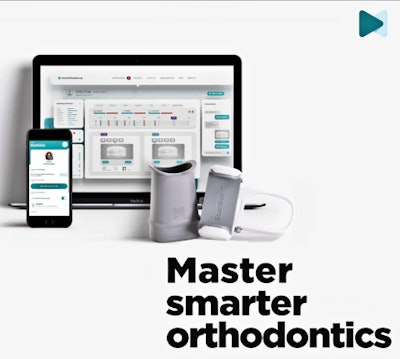 Artificial intelligence (AI)-based orthodontic treatment monitoring firm DentalMonitoring has added a new patient timeline and progress bar to the platform's dashboard.
The new features can help clinicians remotely view treatment progress. The patient card displays a timeline that automatically tracks treatment, hygiene, and scan compliance for patients.
To learn more about the software, visit DentalMonitoring at the American Association of Orthodontists 2023 Annual Session in Chicago April 21-24.