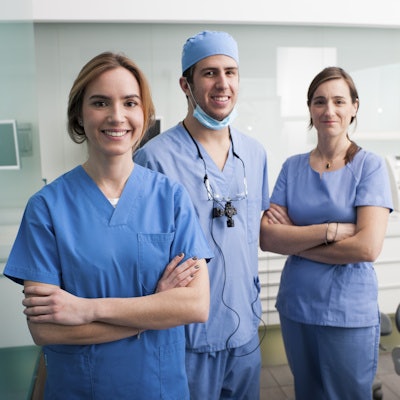 Much has changed in dentistry since the COVID-19 pandemic swept through our society. How does new guidance that has emerged since dental practices were limited in their services affect dental equipment?
Learn more about the impact of the COVID-19 outbreak on dental equipment in this webinar, presented at DrBicuspid.com's 2020 Spring Virtual CE Conference and Trade Show.
Darwin Asa, PhD, is the marketing manager for instrument processing at Midmark. His career has spanned over 25 years and has included product development and marketing responsibilities. Asa has worked for a variety of companies and has been actively involved in product development and marketing for disciplines such as clinical microbiology, clinical chemistry, pathology, cancer biology, analytical chemistry, and laboratory automation.
Conner Crisp is a regional training manager at Midmark, where he uses his product expertise to train certified distributor technicians on product knowledge such as theory of operation, installation, troubleshooting, and proper maintenance.