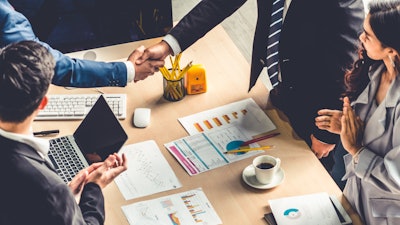 Henry Schein has signed a definitive agreement to acquire SIN Implant System, a dental implant manufacturer in Brazil, pending regulatory approval.
The financial terms of the deal, which marks Schein's entry into Brazil's dental implant market, were not disclosed. Henry Schein will acquire SIN from the Southern Cross Group, a private equity fund manager. The transaction is subject to approval by Brazil's Administrative Council for Economic Defense and is expected to close in the latter half of 2023.
Once the deal closes, SIN will become part of Schein's global oral reconstruction group, which already includes BioHorizons, Camlog, Biotech Dental, and medentis medical. The group offers premium and value dental implant systems and restorative components.
Felipe Leonard, president of SIN, will continue to lead the company once the acquisition is completed. SIN, which is based in São Paulo and was founded in 2003, recently expanded the distribution of its products into the U.S. and other international markets. In 2022, SIN reported sales of about $61 million.