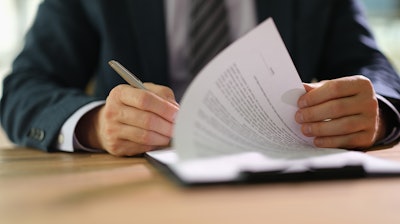 3M signed a deal to sell certain assets associated with its dental local anesthetic business in Germany to pharmaceutical service provider Pierrel for $70 million.
Local anesthetic products sold mostly in Europe and Asia under the brands Ubistesin, Xylestesin, and Mepivastesin brands and related syringe and needle products, which are part of the dental materials business in 3M's oral care solutions division, are included in the sale. These products had annual sales in 2022 of approximately $30 million, and the impact of ongoing operations were not material to 3M's financial results, according to the company.
3M made the decision to sell these products and prioritize investments that leverage its core oral care technologies as part of ongoing strategic portfolio management, the company said. The deal is subject to closing and other adjustments and is expected to be completed in the third quarter of 2023.
After the transaction closes, 3M will provide transition support to Pierrel. 3M will retain ownership of its operations and facility in Seefeld, Germany, which support the company's oral care business.