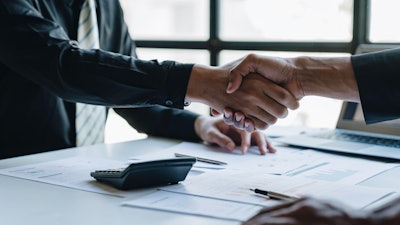 Polymer 3D printer Stratasys and Desktop Metal, the parent company of 3D dental printing company Desktop Health, have agreed to merge in a deal valued at approximately $1.8 billion.
The board of directors for both companies unanimously approved the merger. Under the terms of the deal, Desktop Metal stockholders will receive 0.123 ordinary shares of Stratasys for each share of Desktop Metal class A common stock. The exchange represents a value of approximately $1.88 per share of Desktop Metal class A common stock based on the closing price of a Stratasys ordinary share of $15.26 on May 23, 2023.
When the deal closes, which is expected to occur in the fourth quarter of 2023, existing Stratasys shareholders will own approximately 59% of the combined company, and stockholders of legacy Desktop Metal, an additive manufacturing company, will own about 41% of the combined company. In 2025, the companies are expected to generate $1.1 billion in revenue, with the potential of raising more than $100 billion in revenue by 2032. As of the first quarter of 2023, the companies had $437 million in cash and cash equivalents, according to the companies.
Once the deal closes, Dr. Yoav Zeif, Stratasys' CEO, will serve as CEO. Desktop Metal CEO Ric Fulop will be its board chairman. The board of directors will include five people chosen by Stratasys, five people chosen by Desktop Metal, and Zeif. Stratasys Chairman Dov Ofer will serve as the new company's lead independent director.