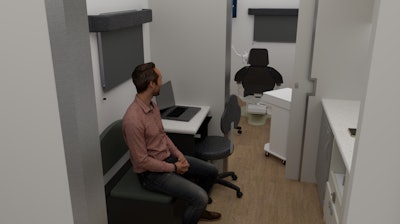 Image courtesy of Benco.
Oral healthcare distributor Benco Dental has partnered with Matthews Specialty Vehicles to offer custom turnkey mobile dental coaches.
The coach is equipped with products from providers like DCI, ASI Dental Specialties, and SciCan. In addition, customers have the option of working with Benco Dental's in-house team of graphic artists to craft the vehicle's exterior and interior.