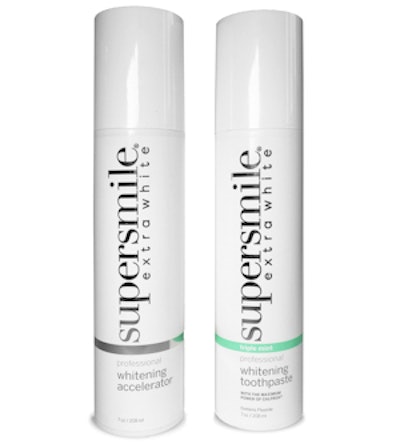 Supersmile has launched its new whitening system.
The Supersmile Extra White system contains a toothpaste and an accelerator. The one-step system uses a proprietary formula of calcium peroxide and minerals that removes biofilm and stains from teeth and does not cause sensitivity issues, according to the company. It also contains magnesium, phosphates, and fluoride to remineralize and restore enamel, and it comes in a Triple Mint flavor.
The system is available on the company's website and in retail specialty stores, spas, and resorts.