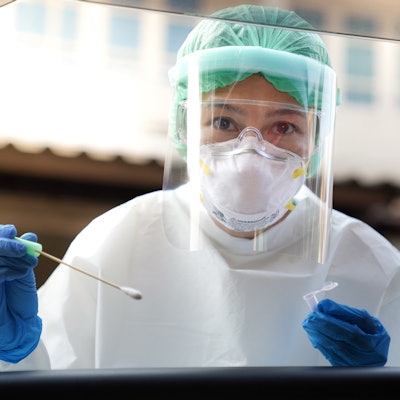 Dental surgical supply company Ace Surgical announced that it has partnered with 3D printing provider EnvisionTec to package and sterilize 3D-printed nasal swabs used for COVID-19 testing.
The collaboration is part of Ace Surgical's efforts to repurpose its manufacturing capabilities during the pandemic, it said. The company has recalled its production team, retraining it for the new effort. It is processing almost 50,000 testing swabs per day and is building capacity to package 1 million swabs per month, according to the firm.
Ace Surgical is a subsidiary of Henry Schein. Its headquarters are in Brockton, MA.