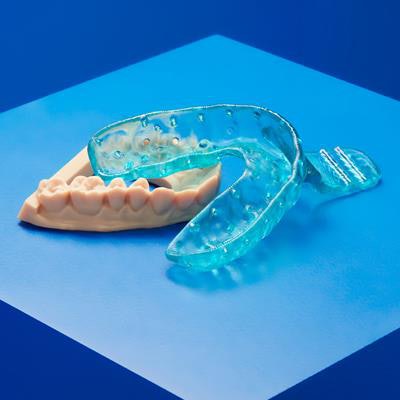 Formlabs Dental has introduced three new biocompatible materials for its Form 3B and Form 2 stereolithography (SLA) 3D printers.
The materials include Custom Tray resin, a fast-printing biocompatible material for custom impression trays, as well as Dental LT Clear resin V2, a second-generation, long-term biocompatible material for splints and occlusal guards, according to the vendor. The third material -- Temporary CB resin -- is a tooth-colored resin for 3D printing of temporary crowns and bridge restorations in four Vita shades.
Formlabs said it developed Custom Tray resin and Dental LT Clear resin V2 in-house, while Temporary CB resin was developed via its recent partnership with prosthodontics and implant dentistry firm Bego.