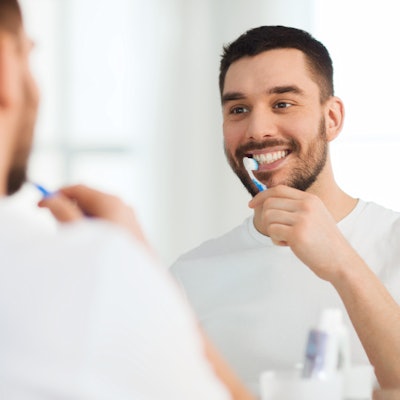 Swiss Smile founders Drs. Golnar and Haleh Abivardi have launched vVardis, a new line of premium oral care products.
The four vVardis products feature their patented WX Formula, a polyvalent biomimicking hydrogel that whitens teeth safely, protects against stains, and boosts the efficacy of fluoride, according to the sisters:
vVardis Aletsch is a brush-on gel serum that costs $250.
vVardis Edelweiss is a $55 fluoride toothpaste with a large dose of WX Formula and enriched with an antibacterial humectant, Edelweiss extract, and mint.
vVardis Weissbad is a $45 fluoride mouthwash enriched with WX Formula.
vVardis Rheinholz is a $40 bisphenol A-free toothbrush crafted from sustainably cultivated Swiss beechwood that's designed to prevent overscrubbing and excess pressure from hard brushing. It's infused with antibacterial carbon particles and includes a row of tapered bristles.