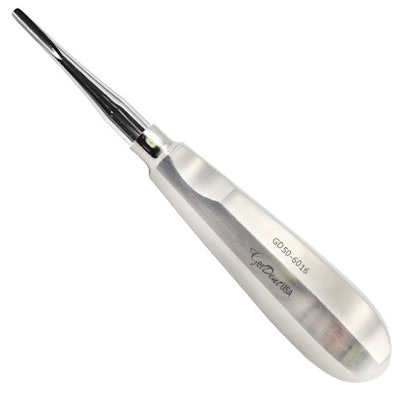 GerdentUSA is highlighting the features of its dental elevators for periodontal surgeries involving tooth removal.
Dental elevators are used to cut collagen fibers to loosen the tooth from the periodontal ligament. They have sharp concave blades that adjust with the tooth and allow for a fast cutting action. They separate the tooth without harming the gums or surrounding teeth, allowing surgeons to use forceps to extract teeth.
GerdentUSA offers different types of elevators, including the Apexo, Apical, Hourigan, and Cryer.