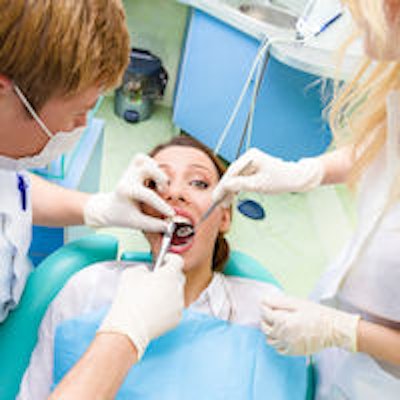 Education programs for midlevel dental providers could be accredited as soon as August 2016, after a Commission on Dental Accreditation (CODA) meeting on August 8 determined that the accreditation process can begin, according to an ADA statement.
In February, CODA adopted standards by which midlevel dental provider education programs can apply for accreditation. At the recent meeting, CODA estimated that the earliest an existing or developing dental therapy program could be accredited would be August 2016.
The commission is an independent entity recognized by the U.S. Department of Education as the national accrediting agency for dental, allied dental, and advanced dental education programs.
According to a statement from CODA Director Dr. Sherin Tooks, the development of an accreditation process requires the following:
Creation of application and related accreditation documents
Identification of peer reviewers to serve as CODA site visitors in the discipline
Training of site visitors
Establishment of an internal review process for the discipline within the commission
The commission has directed the formation of an ad hoc committee to further develop the implementation process, including the development of all application and related materials, according to the CODA statement. Once these materials are fully developed and publicized, applications for accreditation may be received. As noted in its policy, typically the first opportunity for CODA to consider an application, provided the application is in order, is nine to 10 months following submission of the application.
A profession
David Jordan, director of Community Catalyst's Dental Access Project, stated that his organization applauded CODA's voting to implement dental therapy education standards.
"The vote means dentistry's accrediting body fully recognizes dental therapy as a profession and will move forward with accrediting dental therapy training institutions -- possibly within the next year," Jordan stated in a press release.
The "vote both underscores the overwhelming support for dental therapy from the public and within the dental industry," he noted, and the "implantation of standards will provide needed guidance to policymakers in more than 10 states across the country considering dental therapy as a way to address substantial unmet oral health needs in their communities."
"With recognition from CODA, dental therapy programs are well on their way to training dental therapists who will improve access to affordable care in underserved communities, help control costs, and create economic impact and opportunities in vulnerable communities," he added.
Eligibility criteria
The commission had determined that it would not implement the standards until one or more educational programs applied for accreditation and met the criteria for eligibility. Among the criteria are whether the allied dental education area has been in operation for a sufficient period of time to establish benchmarks and adequately measure performance, and whether there is evidence of need and support from the public and professional communities to sustain educational programs in the discipline.
"Now all the states considering legislation will have a single, clear set of guidelines for what education standards to require."
— Shelly Gehshan, health policy consultant
Shelly Gehshan, a health policy consultant and coach, stated in an email interview with DrBicuspid.com that CODA's decision to implement dental therapy accreditation standards will help launch the profession nationwide.
"Now all the states considering legislation will have a single, clear set of guidelines for what education standards to require," she wrote. "Dental therapists have been shown to provide quality care for underserved people, so paving the way for more training programs will help reach the one-third of the population who currently lack access to care."
When asked how this accreditation standards decision will impact already established programs and students, she responded that "it should be reassuring to current dental therapy students that there are now nationally recognized standards, because in the future, dental therapists will have reciprocity and be able to move and practice in other states."
ADA opposition
In its statement, the ADA noted that, while it fully supported CODA and its role in assuring high-quality standards for dental education, the association "remains firmly opposed to allowing nondentists to perform surgical procedures."
The ADA stated that there was no "one-size-fits-all" solution to issues of affordability of treatment and access to healthcare, and pointed to the launch of Action for Dental Health (ADH). According to the ADA, ADH is a nationwide, community-based movement that provides care now to those already with dental disease, strengthens and expands the public/private safety net, and brings dental health education and disease prevention into underserved communities.
Maxine Feinberg, president of the ADA, said in a statement that her organization believes only dentists should diagnose dental disease.
"CODA's decisions are made independently from ADA policy. The ADA believes it is in the best interests of the public that only dentists diagnose dental disease and perform surgical and irreversible procedures. Through Action for Dental Health, the ADA and its member dentists are implementing solutions that have been proven to help address the multiple barriers that prevent many Americans from attaining better oral health."