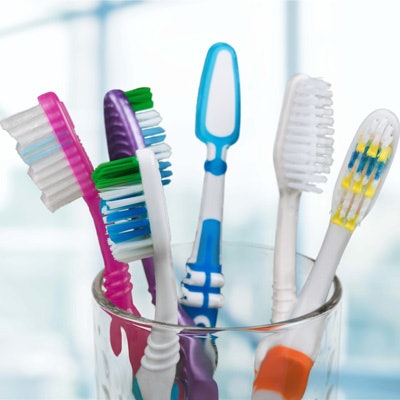 A 5-year-old girl in Utah required emergency surgery after she fell off the bed while doing her evening toothbrushing, causing the brush to puncture her throat. The force of the brush left a 1-inch hole in her throat, according to news reports.
The girl, Celeste, underwent surgery in October that lasted more than two hours to close the hole in her throat. Though she is expected to make a full physical recovery, she may experience some speech problems and remains afraid of brushing her teeth.
The girl's grisly accident became public after her father, Mitchell Gravenmier, took to social media on November 19 to warn parents of the dangers of allowing their children to move around while brushing their teeth.
Gravenmier said the accident occurred while he was getting Celeste and her 2-year-old brother ready for bed. After telling the children to stop jumping around while brushing their teeth, he turned away to speak to his wife. Within seconds, Celeste went from bouncing up and down on her bed with the brush in her mouth to falling forward on the bed and screaming, according to reports.
When they ran to Celeste's aid, they saw a large hole in her throat and lots of blood. They rushed her to the hospital, where doctors were able to stitch up the hole. Celeste did have to stay in the hospital overnight.