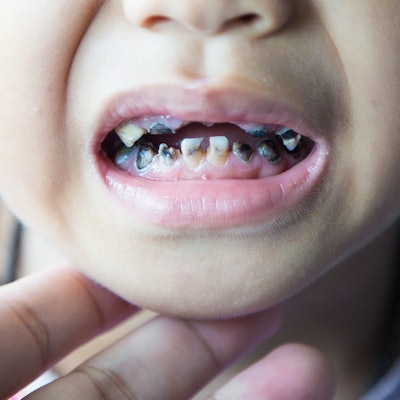 A mother in Pennsylvania was arraigned on January 14 on felony child endangerment charges for not getting dental treatment for her two 4-year-old sons. She allegedly knew her sons needed dental surgery but didn't take them for treatment, allowing their teeth to decay and blacken, according to news reports.
Alexis Desiray Mong, 25, remains free on $5,000 unsecured bail. The York County Children, Youth & Families welfare agency is actively involved with the family, but it is unclear if Mong still has custody of her children.
When caseworkers finally took the boys to the dentist in December 2019, one of Mong's sons had 11 cavities, which required nine crowns and two extractions. The other child had 14 cavities that required eight crowns, one filling, and six extractions.
Mong admitted to authorities that she had known that her sons needed dental surgery for about two years but still didn't get them care. A lack of transportation and her failure to obtain consent for the surgeries from a heart doctor kept her from getting them treatment. Both children have heart murmurs, according to reports.
On December 10, police began investigating Mong after a tip was sent to ChildLine, which is part of a mandated child protective services program in Pennsylvania that accepts child abuse reports and related information. The tipster said Mong had been neglecting her children's dental care needs since 2018.
The welfare agency provided police with photos of the boys' teeth, which showed significant discoloration, decay, and even some that had turned black. Mong also never took her children to the dentist after one of her son's complained of mouth pain in September 2019.
Mong's next scheduled court hearing is on February 24.
Though Mong's case is rare, she isn't the first parent to be charged for not taking her children to the dentist.
In 2014, the the parents of a 6-year-old girl in Pennsylvania were arrested on criminal charges for neglecting to get dental care for the child. The girl had 14 abscessed teeth and a severe infection that could have been fatal.
In Pennsylvania, failure to get dental care for children is considered neglect. Healthcare providers are required to report parents or guardians who don't bring their children to the dentist for evaluation and care.