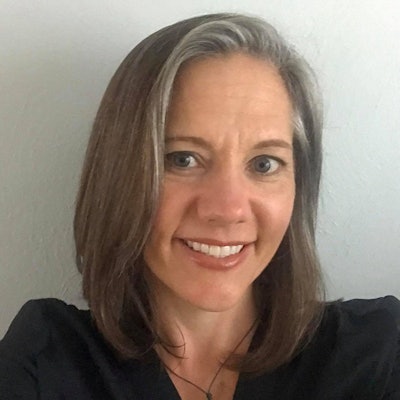 Dear Dr. Fauci,

First, let me thank you for your tireless work on the coronavirus disease pandemic. The information that you provide to the public is very helpful in this time of uncertainty. This has been such a dynamic and ever-changing situation. Your updates are key to keeping us informed and making the right decisions.
I was particularly fascinated by your recent briefing, where you addressed the higher death rate of the African American population and linked it to a healthcare disparity. As a fellow healthcare professional, I know this all too well. I was pleased to hear you say that when we are past this crisis (and, yes, I'm with you and we will get past this), we must address this inequity. While you and the great minds in Washington, DC, are taking on this daunting task, I want to ask you to consider dental care when you look at access to healthcare.
I have been a registered dental hygienist (RDH) for more than 20 years, and in our healthcare system, dentistry is an afterthought, if it is even considered. The thought that the mouth and the body are somehow connected is only just recently taking center stage. Medicine and dentistry have been social distancing since before it was cool.
We have an amazing opportunity here to make real change. While I'm sure you have all the research and statistics you need, let me give you a few facts to keep in mind when you begin to tackle this issue:
According to the U.S. Centers for Disease Control and Prevention, approximately 70% of the country's population visits a dental office at least once a year. The dental office is the perfect partner to medicine for identifying disease and referring as needed. If we can come together and see the clear evidence in the oral-systemic connection, not only will patients benefit but also money will be saved.
The conclusion of the 2000 Surgeon General's report on oral health in America addresses the importance of including dentistry in any discussion on access to care.
The past half century has seen the meaning of oral health evolve from a narrow focus on teeth and gingiva to the recognition that the mouth is the center of vital tissues and functions that are critical to total health and well-being across the life span. The mouth as a mirror of health or disease, as a sentinel or early warning system, as an accessible model for the study of other tissues and organs, and as a potential source of pathology affecting other systems and organs has been described in earlier chapters and provides the impetus for extensive future research. Past discoveries have enabled Americans today to enjoy far better oral health than their forebears a century ago. But the evidence that not all Americans have achieved the same level of oral health and well-being stands as a major challenge, one that demands the best efforts of public and private agencies and individuals.
As an RDH, I consider myself a prevention specialist. We hygienists are a special breed. We love to help, educate, and make a difference. Let us join in this revolution not only to improve access to care but also to move our healthcare system to a prevention model and help everyone become healthier.
Stay healthy. We need you.
Amanda Hill, RDH, BSDH
Amanda Hill, RDH, BSDH, currently practices part-time clinically and is an industry educator for the nation's largest dental job board, DentalPost.net. She also hosts a podcast on the Dental Podcast Network.
The comments and observations expressed herein do not necessarily reflect the opinions of DrBicuspid.com, nor should they be construed as an endorsement or admonishment of any particular idea, vendor, or organization.