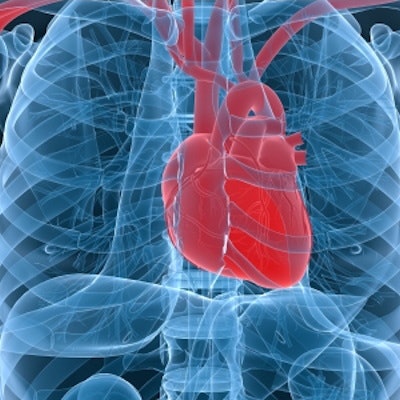 The tongue coatings of people with chronic heart failure differ from those in people who don't have the progressive condition, according to a recent presentation at the online event Heart Failure Association (HFA) Discoveries.
The microbes on the tongues of those with the chronic heart condition differ in color and type, which may help clinicians diagnose the disease. The results were presented on June 23 at the event, which is a platform for the European Society of Cardiology.
"Our findings identified the microbiota dysbiosis of the tongue coat in chronic heart failure patients, and provides insight into the association between the human microbiome and chronic heart failure," noted the authors, led by Tianhui Yuan, PhD, of the First Affiliated Hospital of Guangzhou University of Chinese Medicine.
Evidence has shown that changes in tongue bacteria may play an important role in diseases. However, a link between tongue microbiome dysbiosis and chronic heart failure hasn't been clearly defined.
For the prospective case-control study, which was funded by the National Natural Science Foundation and the National Clinical Research Base of Traditional Chinese Medicine, tongue-coating samples were collected from 60 chronic heart failure patients and 30 healthy patients. Bacteria were identified from the samples using 16S ribosomal RNA (rRNA) gene sequencing. Anyone with oral, tongue, or dental diseases; anyone pregnant or lactating; or any individuals with an upper respiratory tract infection or who used antibiotics and immunosuppressants in the prior week were excluded.
Major differences
The tongues of healthy patients were pale red with a pale white coating, while heart failure patients had redder tongues with yellow coatings. As the disease advances, the tongues of patients with heart problems continue to change, according to the researchers.
Microorganisms found in the tongue coatings of those with heart failure were not in those of healthy patients and vice versa.
The microbiome of heart failure patients was characterized predominantly by the following bacteria:
Neisseria
Capnocytophaga
Lactobacillus
Phocaeicola
Anaeroglobus
Butyrivibrio
Bacteroides
Abiotrophia
Healthy people's microbiomes were characterized by the following:
TM7 genus incertae sedis
Solobacterium
Eubacterium
Murdochiella
Treponema 93
Anaerovorax
Kingella
Peptococcus
Mogibacterium
Analysis of the microbiome at the genus level revealed that the presence of Capnocytophaga, TM7 genus incertae sedis, Peptostreptococcus, Solobacterium, and Eubacterium could be used to distinguish between healthy patients and those with chronic heart failure. This was established at an area under the curve (AUC) of 0.84. An AUC of 1.0 is 100% accurate prediction, the researchers noted.
The group did not include any study limitations. The evidence suggests that the link between microorganisms in tongue coating and heart function could help clinicians screen, diagnose, and monitor cardiovascular failure in patients, according to Yuan and colleagues.
"It is worth exploring the underlying mechanisms between tongue-coating microbiome and cardiac function," they concluded.