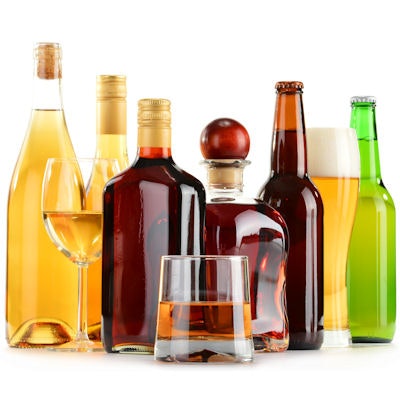 People in the U.S. are smoking, drinking, and eating more to cope with the stress and isolation associated with the COVID-19 pandemic. Clinicians may want to pay the most attention to patients living in Las Vegas, Los Angeles, and St. Louis, according to a new report.
In that order, those cities were ranked as the most "sinful" in the "2020's Most Sinful Cities in America" report released on December 7 by personal finance website WalletHub. WalletHub compared more than 180 U.S. cities across 37 key indicators of bad habits. Everything from violent crimes per capita to excessive drinking and poor eating habits were considered.
"A core reason why we engage in bad habits is to avoid feeling emotions such as fear, worry, and sadness," said Tia Navelene Barnes, PhD, an assistant professor in the department of human development and family sciences at the University of Delaware, in the article. "This pandemic has certainly increased the frequency and duration of these feelings."
Bad habits, bad teeth and gums
Indulging in such vices can lead to many oral health problems. Smoking can cause severe gum disease and other conditions because it weakens a person's immune system, making it harder to fight bacteria. Consuming alcoholic beverages can cause cancer, including breast, oral, and colon cancers. In October, public health groups asked the U.S. Alcohol and Tobacco Tax and Trade Bureau (TTB) to add a warning statement to alcoholic beverages about the increased risk of certain cancers.
Overeating and overindulging in unhealthy foods and sugary drinks can also lead to dental problems. Evidence has shown that patients with a higher percentage of body fat, body mass index, serum lipid levels, and waist circumference were at greater risk of developing periodontitis.
Sinners and saints
While Las Vegas, Los Angeles, and St. Louis were the most sinful cities, Bridgeport, CT; South Burlington, VT; and Pearl City, HI, were at the other end of the scale, coming in as the least sinful, in descending order. The rankings are based on vices including smoking, overeating, thefts, acts of violence, and gambling.
When it comes to obesity, Irvine, CA, had the lowest percentage of obese adults, at about 16%. That rate is 2.8 times lower than Detroit's, the city with the highest rate of obese adults, at about 45%, according to the data.
California also has the city with the lowest share of adult smokers: Only about 8% of adults in San Jose smoke. The rate in St. Louis is three times higher, at about 25%, according to WalletHub.
Choices
Personality and experience factor into whether a person will engage in bad habits, noted Howard Markman, PhD, a professor of psychology at the University of Denver.
"Risk-takers are more likely to cheat, but if there are no opportunities then the risk is decreased," he said. "The bottom line [is that] apart from some addictions, 'sinful' behavior is always a choice."
Additionally, the figures indicate that people need to move away from the vices and allow themselves to feel negative emotions and process them positively, such as by journaling, exercising, or talking to others about their feelings. People should also engage in self-care to manage their stress. They mistakenly think self-care includes actions that are self-indulgent, but it is more about parenting themselves and ensuring their needs are met, such as eating healthy foods and getting enough sleep, Barnes said.
"It includes engaging in mindfulness and listening to our bodies to determine what our body needs and also noting how the consequences of our bad habits affect our well-being," she noted. "We can then use this information to make small incremental changes over time."