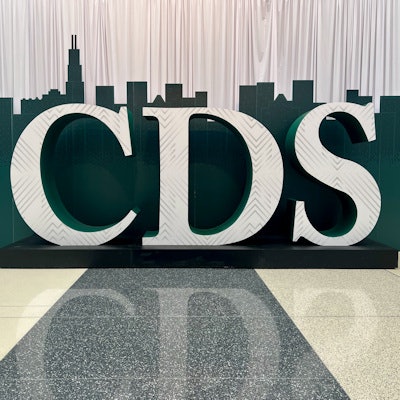 CHICAGO - Smoking or ingesting marijuana can wreak havoc on the oral cavity, exacerbating gum disease and causing dry mouth, and can be life-threatening when mixed with some anesthetics, according to a presenter at the Chicago Dental Society Midwinter Meeting.
With more states adopting laws legalizing recreational marijuana and cannabis being engineered to be up seven times more potent than it was three decades ago, it's imperative that dental hygienists use their positions to screen patients about marijuana use, Ermelinda Baca, a registered dental hygienist in New Mexico, said at a session on February 25.
"Dental hygienists play an important role in screening patients for marijuana (use)," Baca said. "Patients often feel more comfortable talking to the hygienist, and the hygienist often spends more time with the patient, so it's easier to talk with them."
Education is paramount
To talk to patients about marijuana, hygienists need to educate themselves about the drug and how it affects the oral cavity.
When people use marijuana, toxins in cannabis are absorbed into the bloodstream via the lungs, which affects the body's ability to heal inflammation in the gingiva caused by the buildup of bacteria on the teeth. Marijuana can cause dry mouth, an increase in plaque, and can lead to behavioral changes, like infrequent oral hygiene and eating more cariogenic foods, Baca said.
The decriminalization of marijuana in several states, including Colorado and Illinois, has led to the breeding of strains that are three to seven times more potent than those that were available three decades ago. This creates a problem that must be addressed, Baca said.
"It's more prevalent, more people talk about it, and it's a topic in the dentist's chair," she said.
Therefore, it's imperative that hygienists get a comprehensive medical history from patients, including asking them about alcohol, recreational and medical marijuana, other recreational drugs, and prescription and over-the-counter medication use. The history should include the amount they use and at what frequency, as well as what they took within the last 24 hours. Additionally, patients should be asked whether they chew or smoke tobacco, Baca explained.
Knowing this information is vital to avoid complications and to ensure that patients are doing what they can to maintain their oral health, she said.
When anesthesia is required, patients should be advised to refrain from smoking or ingesting marijuana for one week before and one week after dental treatment. If appropriate, dentists should limit the maximum dose of local anesthetics or use them without the epinephrine, Baca said.
"If a patient has a heart condition, don't treat that patient if they didn't stop for a week," Baca said.
Additionally, using marijuana and hallucinogenic drugs is contraindicated with nitrous oxide. The mixing of these drugs could result in mortality or morbidity, she said.
Finally, these patients should not be prescribed benzodiazepines or opioids. Tetrahydrocannabinol (THC), one of the many compounds in cannabis, will intensify marijuana's effects, she said.
Also, oral healthcare professionals should know the signs of a patient under the influence of marijuana. The following are signs that a patient may be high:
Bloodshot eyes
Shrunken pupils
Speech difficulties
Disorientation
Anxiety
Hygiene instruction for cannabis users
When treating cannabis users, dental professionals should consider offering the following hygiene instructions:
Offer a prescription-level fluoride toothpaste.
Encourage the use of a humidifier to help manage dry mouth.
Urge patients to cut back on sugar.
Encourage them to attend regular dental visits and set appropriate recare schedules.
Also, encourage patients to swish with a teaspoon of baking soda and 8 oz. of warm water after ingesting or smoking, and wait 30 minutes before brushing. It will help with staining, she said.
"We can serve as the first line of defense against substance abuse," Baca said.