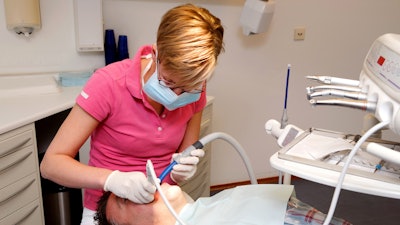 Since the 1990s, a North Carolina dental hygienist has been wearing costumes daily to bring a smile to patients' faces and to help them feel more comfortable before their dental cleaning.
Judy Cornelison, a dental hygienist, has worn silly glasses, hats, and other props to portray everything from the "one-eye, one-horn flying purple people tooth cleaner" to "super flosser girl" to make patients feel good about visiting the dentist.
The hygienist talked with Kelly Clarkson during "The Kelly Clarkson Show" about some of her favorite costumes and what her outfits mean to her patients. For her amazing spirit, Cornelison was awarded $1,000 from the show and Pilot Pen.