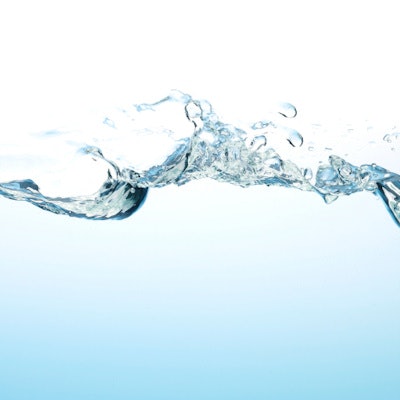 The output water from ultrasonic scalers at a dental school largely failed to meet U.S. potable water standards in recent testing. The research was presented on July 22 at the virtual International Association for Dental Research (IADR) meeting.
A group from Temple University in Philadelphia and the University of Groningen in the Netherlands tested water samples from 20 ultrasonic scalers at a university clinic setting. Eight of the tested scalers emitted distilled water treated with 0.78% silver ion tablets, while 12 scalers emitted municipal water treated with an iodine resin cartridge.
Before the clinic opened for the day, the researchers collected and neutralized the water samples using a system independent from the operatory chair water lines. They collected the samples after flushing the line for two minutes, then incubated the samples at about 82° F for seven days.
The U.S. Environmental Protection Agency currently sets the upper threshold for potable drinking water at less than 500 colony forming units (CFU) per mL for levels of aerobic mesophilic heterotrophic bacteria, according to the authors. But 65% of the water lines tested exceeded that limit.
Water lines treated with iodine resin cartridges averaged 610 CFU/mL, with Acidovorax temerans, Novosphingobium subterraneum, Cupriavidus metallidurans, and Sphingobium yanoikuyae as the most prevalent cultivable species. Meanwhile, water lines treated with silver ion tablets averaged 667 CFU/mL, with nearly pure growth of Cupriavidus metallidurans.
While microorganisms are typically found in low levels in water, dental water lines have narrow tubing that provides a specialized environment for bacteria to thrive, the authors noted. If biofilms reach high enough levels, they can enter the oral cavity of dental patients and lead to outbreaks.
"These findings question the effectiveness of infection control procedures used to manage ultrasonic scaler water lines, and raise concerns about the safety of ultrasonic scaler output water introduced into the oral cavity of dental patients during dental treatment procedures," the authors concluded.