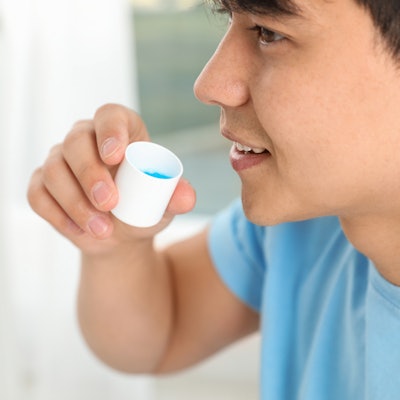 TheraBreath, the manufacturer of over-the-counter dental hygiene products, is exhibiting at the Chicago Dental Society (CDS) 2023 Midwinter Meeting, which is taking place February 23-25 at the McCormick Convention Center in Chicago.
Representatives will be available at booth #2202 to answer questions, hand out product samples and share product information with show attendees, the company announced in a press release. TheraBreath will also feature Church and Dwight brands in their booth, including Waterpik, Arm & Hammer, and Spinbrush.
The company also highlighted its line of condition-specific mouth rinses, including the following products:
TheraBreath Healthy Smile Oral Rinse, which is formulated with sodium fluoride for caries prevention.
TheraBreath Healthy Gums Oral Rinse, which contains the active ingredient cetylpyridinium chloride to help fight plaque and gingivitis for up to 24 hours.
TheraBreath Dry Mouth Oral Rinse, which contains naturally sourced enzymes to soothe and moisturize mouth tissue.
TheraBreath Fresh Breath Oral Rinse, a specially formulated mouth rinse for halitosis that contains stabilized sodium chlorite, to counter odor-causing anaerobic bacteria.
TheraBreath mouth rinses are formulated by dentists and are free of alcohol, sulfates, and dyes. In addition to adult mouthwash products, TheraBreath offers a mouth rinse formulated for kids and TheraBreath Dry Mouth lozenges, which are available to dental professionals, according to the company.