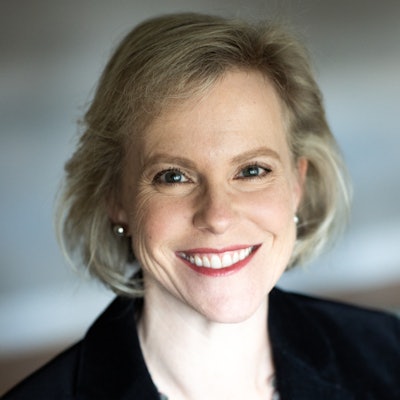 A survey of 300 dental practices across the U.S. by the Willeford Group earlier this week revealed some surprising findings regarding personal protective equipment (PPE) usage and preparedness, as well as what comes next for many dental practices as they reopen.
"Most practices, nearly 90%, plan on changing how they implement face masks," Kate Willeford, certified public accountant (CPA) and owner of the Willeford Group, said of the survey respondents. "A higher use of hand sanitizer is also nearly universal. Meanwhile, more than half expect to add plexiglass to reception areas to protect their front desk team and, in an attempt to minimize disease spread, more than a third expect to use different attire for team members."
According to the data compiled, face masks had the highest implementation change within practices, at 87.42% of respondents, with hand sanitizer not far behind. Plexiglass additions (63.25%), area air purifiers (53.31%), and different glove choices (42.05%) rounded out the top five in terms of changes.
Willeford noted that those numbers reference how practices are changing in response to COVID-19, rather than reflecting what was in place before the pandemic struck. She explained that if practices already had plexiglass at the front desk, those numbers wouldn't be counted toward the additional expenses and changes targeted in the question.
While masks ranked the highest in that question, Willeford wanted to dive deeper into the subject, asking about which team members would be supplied with N95 masks instead of the types of surgical masks they were wearing before the pandemic. Of the responses, assistants ranked the highest at 94.22%, with the doctor (92.42%) and hygienist (89.89%) trailing behind.
A vast majority of dental practices surveyed (96.52%) will be adding face shields to their PPE mix, while 25% plan on using a straight mix of disposable and washable gowns. Respondents chose to go with just disposable gowns at a slightly higher level than washable gowns in the survey.
Even though all of the PPE changes are intended by practices, there were some troubling signs when it came to the supply chain. Of the survey respondents, 92% reported that one or more of the PPE items they require are on back order, including 83% reporting that status for N95 masks.
Finally, Willeford said air purification products were a big focus for the practices surveyed as well.
"Of the 300 practices, 238 purchased new air purification equipment for their offices," she said. "The one-time expenditures on this item ranged from $300 to more than $4,000, with the median practice spending between $1,200 and $2,500 on new air purification devices."
You can view the entire survey, including more questions and data points.
The comments and observations expressed herein do not necessarily reflect the opinions of DrBicuspid.com, nor should they be construed as an endorsement or admonishment of any particular idea, vendor, or organization.