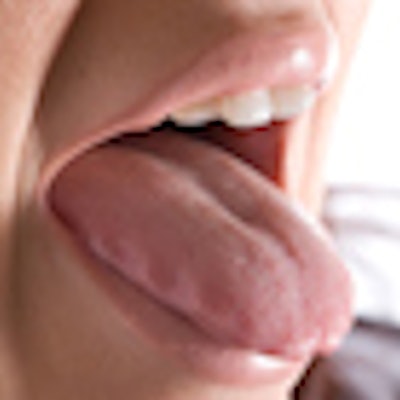 Loss of taste and smell and the presence of cough and fever may be the strongest predictors of COVID-19. Focusing on patients who have any combination of these symptoms may help identify, trace, and reduce infections, according to a letter published on June 4 in the Lancet journal.
Clinicians should consider adding direct self-testing to better screen those who recently began experiencing anosmia, the authors wrote.
"Low-cost so-called smell the difference screening tests, instituted in workplaces and entrances in some settings worldwide, might capture a larger number of positive cases than temperature sensors do," wrote the group, led by Cristina Menni, PhD, of the department of twin research and genetic epidemiology at King's College London.
Though countries around the globe have tried to stymie the spread of COVID-19 through public awareness, lockdowns, and contact tracing, the number of total cases and deaths continues to rise. As of press time, more than 6.9 million confirmed cases and about 401,000 deaths have been reported to the World Health Organization. Due to this threat, clinicians must use symptom combinations of the virus to identify those who have contracted it.
The researchers analyzed data from the COVID Symptom Study app, which had 3.2 million U.K. users, to quantify the clinical value of recording loss of smell and taste in the population. As of May 19, 76,260 people have undergone SARS-CoV-2 testing and reported symptoms, and 13,863 tested positive, according to Menni and colleagues.
Screening for loss of smell and taste could help trace around 16% of cases where other symptoms aren't present, they noted.
Of those who tested positive, about 72% reported having symptoms of fever and continuous cough. Loss of smell and taste was reported by about 65% of those who tested positive, and approximately 16% of those didn't experience fever or cough. This suggests monitoring for a combination of symptoms may yield the best results, the authors wrote.
Their analysis did have a limitation, which was that participants reported their own symptoms.
Clinicians should consider different testing methods based on the duration of the symptoms. The median duration of anosmia symptoms was five days, and the median duration of fever was only two days. As states and countries continue to open and more people return to work, testing for anosmia should be considered to reduce infections and save lives, they wrote.
"We believe that loss of smell and taste is a common COVID-19 symptom and that infections could be reduced and lives saved now," the authors wrote.