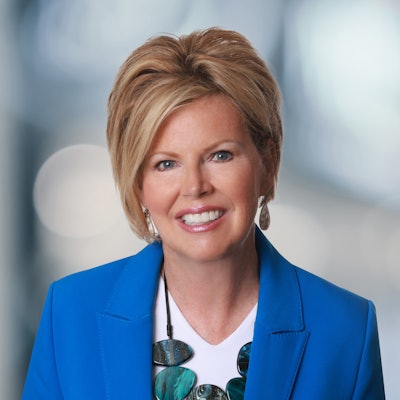 June is Alzheimer's and Brain Awareness Month. To mark the occasion, dental hygienist-turned-educator Jo-Anne Jones explains how dental disease and inflammation can contribute to brain disease and neuroinflammation and what patients can do to reduce their risk.
Research shows that gum health and brain health are closely linked. First, neuroinflammation relates to periodontal disease, as the breakdown in the sulcular epithelium provides a point of entry through which bacterial components and inflammatory markers have access to the whole body. Notably, Porphyromonas gingivalis has been identified as a leading cause of neuron damage and a heightened level of inflammation.
At the same time, the release of gingipain, a toxic enzyme released by P. gingivalis, has also been linked to Alzheimer's disease. In fact, gingipain has been found in more than 90% of brain samples through the autopsy of patients who had cognitive decline with Alzheimer's disease (J Alzheimer's Dis, June 15, 2020, Vol.75:4, pp. 1361-1376).
The relationship between dental challenges and cognitive conditions is clinically significant to patients who are at increased risk for both gum disease and systemic conditions that can be adversely affected by the lack of hygiene adherence. As such, it is crucial to identify treatment methods, such as interdental cleanings, scaling, root planing, and surgical treatments like pocket reduction surgery.
Although establishing daily oral hygiene routines during the early stages of Alzheimer's disease may decrease the need for extensive and complicated procedures, it is essential to note that it may be more difficult to notice if someone with Alzheimer's is experiencing mouth pain, which can result in cavities, broken teeth, and abscessed teeth.
Periodontal disease management is equally important in patients who do not have Alzheimer's disease or other cognitive conditions. Gum disease affects a large majority of the population and is treatable.
Given that periodontal disease has been identified as a vital cofactor in elevating the risk of Alzheimer's disease, dental professionals and patients must come together to play their part in reducing the risk of this life-threatening disease. It is important to introduce patients to easy-to-use tools, such as a power toothbrush and water flosser, that aid in reducing gingival inflammation, gingival bleeding, and surface plaque.
Disclosure: Jones is a key opinion leader for many dental corporations across North America, including Philips Oral Healthcare.
Jo-Anne Jones, RDH, is an international, award-winning speaker. She has delivered more than 1,000 presentations across Canada, the U.S., the U.K., Ireland, Bermuda, and Dubai. She can be contacted through her website, www.jo-annejones.com.
The comments and observations expressed herein do not necessarily reflect the opinions of DrBicuspid.com, nor should they be construed as an endorsement or admonishment of any particular idea, vendor, or organization.