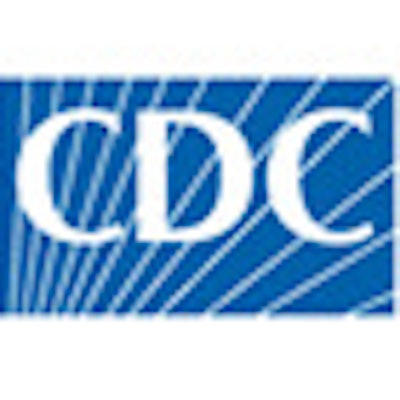 (Reuters) - U.S. vaccine advisers on Tuesday voted to recommend that boys be routinely vaccinated with Merck & Co's Gardasil vaccine to protect them from human papillomavirus or HPV infections, which cause genital warts and oral, penile, and anal cancers in males and cervical cancers in women.
The Advisory Committee on Immunization Practices, which advises the U.S. Centers for Disease Control and Prevention, voted unanimously to recommend routine use of Gardasil in 11- and 12-year-old boys to fight the sexually transmitted virus, with 13 yes votes and one abstention.
Previously, the CDC has said doctors are free to use the vaccine in boys but it has stopped short of recommending routine vaccination. The committee's recommendation is subject to approval by the CDC.
Currently, the CDC recommends HPV vaccinations made by Merck and GlaxoSmithKline for girls and women between the ages of 11 and 26.
The CDC said in a statement the HPV vaccine will afford protection against certain HPV-related conditions and cancers in males, and vaccination of males with HPV also may provide indirect protection of women by reducing transmission of HPV.
CDC experts advised the panel there is no evidence the vaccine can cause "mental retardation," a concern raised by Republican congresswoman Michele Bachmann in a Republican presidential candidate debate. The U.S. medical community repudiated Bachmann's claim, which she made as a swipe at a rival, Texas Gov. Rick Perry, who issued an executive order in 2007 mandating girls get the HPV vaccine as part of a school immunization program.
Perry's order was later overturned.
"I think it's a worthwhile vaccine," said Dr. Jay Siwek, a professor of family medicine at Georgetown University Medical Center, who was not part of the panel.
Siwek said the only downside of the vaccine is cost, which is $360 for a course of three shots.
In his own practice, Siwek tells parents the vaccine protects against cancers that occur in boys -- mostly mouth and throat -- and it helps protect girls from cancer as well.
"If they have concerns about vaccinating children against a potential sexually transmitted disease in the future, I'd say that we routinely vaccinate kids against diseases that primarily occur in adults," he said.
"I'd also say that most people eventually get HPV infection and that once you get the infection, the vaccine won't help."
The approval, which only applies to Merck's vaccine, may bolster sales of Gardasil, which have stalled amid competition from a rival GlaxoSmithKline product and because many younger women already have been immunized with Gardasil, limiting the market size.
Gardasil's sales hit $1.1 billion worldwide in 2009.
The panel has yet to vote on whether it will recommend Gardasil in boys ages 13-26.
By Julie Steenhuysen
Copyright © 2011 Reuters Limited. All rights reserved. Republication or redistribution of Reuters content, including by framing or similar means, is expressly prohibited without the prior written consent of Reuters. Reuters shall not be liable for any errors or delays in the content, or for any actions taken in reliance thereon. Reuters and the Reuters sphere logo are registered trademarks and trademarks of the Reuters group of companies around the world.