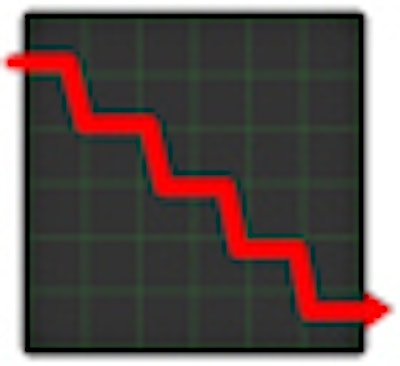 (Reuters) - U.S. cancer death rates are continuing to fall, dropping by 1.8% per year in men and 1.6% per year in women between 2004 and 2008, according to the American Cancer Society's annual report on cancer statistics released on Wednesday in Cancer.
Advances in cancer screening and treatment have prevented more than a million total deaths from cancer since the early 1990s, according to the report.
But the influential cancer group said new cases of seven less common cancers rose in the past decade, suggesting more could be done in America's 40-year war on cancer.
This year, the cancer group projects 1,638,910 people will be newly diagnosed with cancer and 577,190 people will die from it.
"The big news this year is that cancer deaths are still going down," said Dr. Raymond DuBois, provost and executive vice president at the University of Texas MD Anderson Cancer Center.
DuBois said that while the rate of decline is small, it is significant because it has continued to fall each year for the past 10 years of available data.
Between 1999 and 2008, cancer death rates fell by more than 1% per year in men and women in every racial and ethnic group except for American Indians/Alaska Natives, among whom rates have held steady.
"It's not hitting the ball out of the park, but it had been going up several years prior to that. It's [a] sign now that it is on the decline," DuBois said in a telephone interview.
The biggest declines in the latest report were among black men, where cancer deaths fell by 2.4%, and Hispanic men, where rates fell by 2.3%.
Death rates fell in all four of the most common cancers, lung, colon, breast and prostate, with lung cancer accounting for nearly 40% of the total drop in men and breast cancer accounting for 34% of the total decline in women.
Despite improvements in the most common cancers, a companion report found an increase in cases of several cancers over the past decade. These included cancers of the pancreas, liver, thyroid, and kidney and melanoma, as well as esophageal cancer and certain types of throat cancers associated with human papillomavirus, or HPV, infection.
That report found cases of HPV-related throat cancer and melanoma rose only in whites, and rates of esophageal cancer rose in both whites and Hispanics.
Exactly why these cancers are increasing is not yet clear, but early detection and obesity may be playing a role, the researchers said.
Source: https://bit.ly/xOdqhc
Cancer 2012.
American Cancer Society 2012.
Last Updated: 2012-01-05 10:50:17 -0400 (Reuters Health)
Copyright © 2012 Reuters Limited. All rights reserved. Republication or redistribution of Reuters content, including by framing or similar means, is expressly prohibited without the prior written consent of Reuters. Reuters shall not be liable for any errors or delays in the content, or for any actions taken in reliance thereon. Reuters and the Reuters sphere logo are registered trademarks and trademarks of the Reuters group of companies around the world.