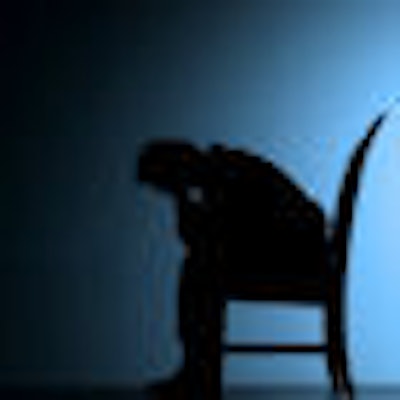 Suicide rates among patients with oral cavity and oropharyngeal (OC/OP) cancer have increased significantly over the past three decades, particularly among male patients during the first year after diagnosis.
As many as half of patients with head and neck cancer suffer from depression, among the highest of all oncology patients (Clinical Advances in Hematology & Oncology, June 2009 Vol. 7:6, pp. 397-403). However, despite documented high rates of depression and suicide among patients with head and neck cancer, studies examining suicide and other noncancer-related deaths in patients with OC/OP have not been published.
This gap prompted researchers from the New York Eye and Ear Infirmary, New York Medical College, and Peking University to analyze 32,487 patients with OC/OP cancer using the Surveillance, Epidemiology, and End Results cancer registry data for 1980-1984, 1990-1994, 2000-2003, and 2004-2007 (Archives of Otolaryngology-Head & Neck Surgery, January 2012, Vol. 138:1, pp. 25-32).
They found that from 1980-1984 to 2004-2007, deaths from suicide increased by 406.2% (p = .01), while cardiovascular disease-related and pneumonia-related deaths decreased by 45.9% (p < .001) and 42.9% (p = .009), respectively. Risk factors for mortality included age (55-64), marital status, advanced tumor stage, and tumor location.
The researchers also calculated standardized mortality ratios (SMRs) for suicide, cardiovascular disease, and pneumonia and compared them with patient demographic and clinical characteristics.
The risk of death from suicide or heart disease was highest during the first year after the cancer diagnosis and subsequently decreased with time, the researchers found. Compared with the general population, the increased risk of suicide was SMR 7.8 during the first year, SMR 3.7 during the second year, and SMR 2.5 during the third year.
Male-specific trend
Interestingly, during the three years after OC/OP cancer diagnosis, the researchers found no suicides among female patients, while 32 male patients took their lives.
Prior studies of the suicide risk among all patients with cancer have found similar rates among males and females, the study authors noted (Public Health Reports, Sept-Oct 2010, Vol. 125:5, pp. 680-688). When compared with males with prostate cancer, however, risk of suicide in male patients with OC/OP cancer was approximately five times higher in the first year after cancer diagnosis, the researchers noted.
"To be the subject of people's stares, it is devastating to have that happen to you."
— Brian Hill, executive director, Oral Cancer Foundation
Brian Hill, executive director of the Oral Cancer Foundation, had stage IV bilateral cervical lymph node metastases when his OP cancer was discovered. He was not surprised by the study's finding that only men committed suicide.
"Women are tough," he told DrBicuspid.com. "Men are driven very much by our male egos, and part of having a cancer which deforms you and limits you in many ways is that it really impacts your ego."
OC/OP cancer affects speech, swallowing, and breathing, as well as appearance, and can lead to devastating effects on quality of life, the study noted. For Hill, having the right side of his neck and the musculature in his mouth removed during surgery deeply affected him.
"There's this whole thing about my image and who I am," he explained. "You take away part of my face, take away part of my neck, take away my ability to speak distinctly, take away the things which I identify as me, and it changed my self-perception. For some people they'd rather not be alive. To be the subject of people's stares -- it is devastating to have that happen to you."
Emotional support critical
Marital status also played a role in the study findings, with unmarried, divorced, and separated patients demonstrating a significantly higher risk than their married counterparts, the authors noted. Most of the men were aged 55-64 who never married or were divorced, separated, or widowed; had advanced tumor stages; and did not receive treatment.
For Hill, having the support of his wife was crucial in helping him cope with the disease. "I would not have gotten through it without her," he said.
Counseling to help OC/OP cancer patients cope with the impacts of the disease is also critical, Hill added.
"This is a psychological journey you have to go on," he said. "You need good intervention and good support from your family or our 8,000-member support group to cheer you on, encouraging you to get back out and be part of our community, find purpose in life."
Increased recognition of major depression among patients with OC/OP cancer may create opportunities for psychiatric and/or pharmacologic intervention, the researchers concluded, leading to improved quality of life and, potentially, a reduction in suicide mortality.
Hill says antidepressants definitely helped him deal with his cancer and that more doctors should be aware of the psychological impacts of the disease.
"You'd be surprised how many oncologists are only interested in getting rid of the disease and don't treat the human being," he observed. "I wanted to put my head in the oven too at some points, and if it hadn't been electric I would have."