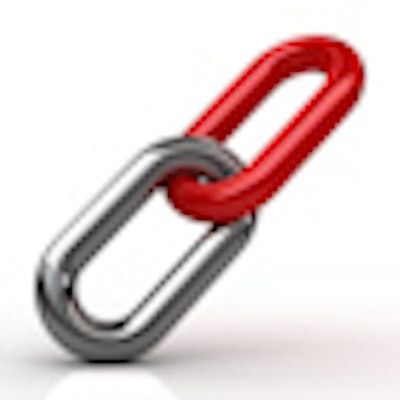 Is there a direct relationship between oral leukoplakia and tobacco and alcohol consumption? Do all oral leukoplakias lead to oral squamous cell carcinoma (OSCC)? Is it possible to detect premalignant oral leukoplakia?
These are some of the questions a recent literature review in Oral Diseases attempted to answer (January 11, 2013).
A team of researchers from Italy, Spain, the U.K., and the U.S. did a literary search of Medline/PubMed, Embase, and Best Evidence from January 1966 to June 2012. Search terms included leukoplakia, oral leukoplakia, preneoplastic oral, precancerous oral, oral precancerous, oral dysplasia, oral mucosal lesion, proliferative verrucous leukoplakia, multifocal leukoplakias, tobacco, and alcohol.
The searches were designed to help the study authors address four key questions:
Do tobacco and alcohol cause oral leukoplakias?
What percentage of oral leukoplakias evolve into OSCC?
Can practitioners distinguish between premalignant and innocent oral leukoplakias?
Is proliferative verrucous leukoplakia (PVL) a specific entity or just a form of multifocal leukoplakia?
For the purposes of this study, the term oral leukoplakia was used to recognize "predominantly white plaques of questionable risk, having excluded (other) known diseases or disorders that carry no increased risk of cancer."
Tobacco, alcohol, and oral leukoplakia
Although oral leukoplakia is generally considered one of the primary clinical precursors of OSCC, "the role of alcohol and smoking in this disorder has never been thoroughly assessed," the researchers wrote. "Existing evidence suggests that tobacco and alcohol could be associated with at least a subset of [oral leukoplakia]."
It is important to recognize that, during the last few decades, the definition of oral leukoplakia has changed and new variations have emerged, suggesting potential misdiagnoses in older studies, they noted.
While an association between oral leukoplakia, smoking, and alcohol "could be reasonable and plausible," the researchers wrote, "there is a lack of well-designed studies to examine the precise causal association," and there are currently no systematic reviews demonstrating such a relationship.
"Current evidence indicates that tobacco consumption appears to be more likely to contribute to epithelial dysplasia than alcohol use," they concluded.
Oral leukoplakia and OSCC
While the majority of oral leukoplakias are localized and benign, "small subsets of these lesions ... acquire progressive dysplastic cellular changes and ultimately develop OSCC," the researchers wrote (Clinical Cancer Research, June 2001, Vol. 7:6, pp. 1702-1710).
At present, there is no single marker or set of markers that can reliably predict malignant transformation of oral leukoplakia into OSCC, they noted, and the malignant transformation rate for all types of oral leukoplakias varies "enormously" from site to site in the mouth, population to population, and study to study.
However, "it is generally accepted that the detection of epithelial dysplasia is the most important predictor of malignant transformation of oral leukoplakia" (Oral Diseases, March 2007, Vol. 13:2, pp. 126-133), and it has been shown that precancerous lesions are more likely to develop into cancer in the presence of multiple genetic alterations, the researchers found.
While a number of biomolecular targets have been investigated in an attempt to identify markers that can predict the greatest risk of malignant progression, none of these has been "validated as a predictive factor for malignant transformations of oral leukoplakia," the study authors wrote.
"Further efforts to identify the submicroscopic genetic, molecular, and/or epigenetic alterations are needed to advance this field," they concluded.
Proliferative verrucous leukoplakia
PVL is generally described as "an uncommon form of progressive multifocal leukoplakia with a high rate of malignant transformation to either OSCC or verrucous carcinoma and a high probability of recurrence."
The term was first introduced 35 years ago, but its diagnosis and clinical criteria remain "unresolved," according to the study authors. It is essentially a clinical diagnosis that requires histological evaluation in order to exclude other conditions and confirm malignant development.
Based upon their literature review, "the distinction between early oral premalignant lesions of both multifocal leukoplakias and PVL is impossible," the researchers wrote. "The diagnosis and early detection of PVL remain a difficult and challenging task due to the lack of pathologic and diagnostic predictors."
Consecutive biopsies of the temporal progression of PVL and comparative analysis with conventional multifocal leukoplakias must be carried out to validate the various markers that have been previously suggested, they concluded.