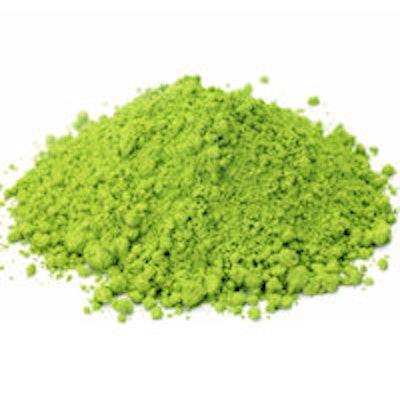 Two nutraceuticals -- green tea extracts and resveratrol -- have shown promise in treating various cancers, including oral squamous cell carcinoma (OSCC). But the limited availability of these plant-derived dietary compounds, along with inadequate targeted delivery mechanisms, poses a challenge to their widespread adoption, according to a new study in Oral Oncology (June 2013, Vol. 49:6, pp. 502-506).
Research has shown that nutraceuticals have the potential to treat various cancers because of their broad chemical diversity, multitargeting action, and safety, the study authors noted. Some nutraceuticals are now in clinical trials, while others have already been approved for use with humans.
Only half of patients diagnosed with OSCC survive the disease, and 25% who are apparently cured by primary treatment develop a second primary tumor within a few years, according to the researchers. The risk of second primary tumor development in these patients prompted them to study the potential therapeutic properties of green tea extracts and resveratrol.
Green tea contains polyphenols with antioxidant properties, and multiple studies have pointed to its antitumor properties, the study authors noted. Green tea polyphenols -- particularly catechin-epigalloca-techin-3-gallate (EGCG), which accounts for 50% to 80% of the antioxidant polyphenol content of the tea -- have been extensively investigated for their therapeutic potential in human malignancies, including head and neck squamous cell carcinoma (HNSCC).
Resveratrol is a phytoalexin naturally produced by a variety of plants, such as grapes, peanuts, and mulberries. Resveratrol has attracted increasing attention since 1992, when it was associated with the cardioprotective effects of red wine consumption. A wide range of favorable properties has been attributed to resveratrol in many illnesses, including cardiovascular diseases, ischemic injuries, and cancer.
Recent in vitro and in vivo studies regarding resveratrol have demonstrated considerable efficacy against the growth and proliferation of HNSCC cells through its selective induction of DNA damage and apoptosis, according to the researchers. However, data on the beneficial effects of resveratrol have been compromised by its low bioavailability, low water solubility, and instability, and the experimental concentrations used by many animal studies are not replicated by dietary intake, the study authors noted.
While contemporary research has provided evidence to confirm that combating cancer with nutraceuticals shows promise, studies have shown that the main obstacles for implementation of the anticancer effect of these nutraceuticals are their poor bioavailability and inadequate targeted delivery techniques.
"The accumulated data from this review show the need for the development of nanotechnology for delivering nutraceuticals, such as EGCG and resveratrol, in order to increase their therapeutic antitumor effects and to overcome their complicated pharmacokinetic profile," the researchers concluded.
More clinical trials are needed with nano-formulated nutraceuticals to evaluate the feasibility and advantages of these applications, they added.