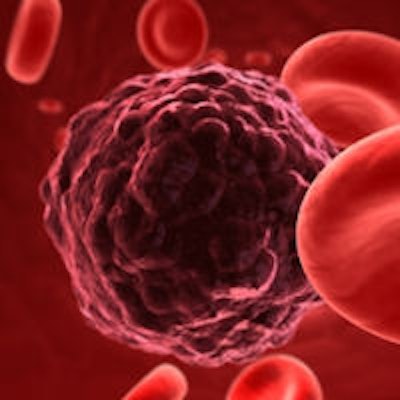 They say necessity is the mother of invention. But for Matthew H.J. Kim, founder and CEO of Vigilant Biosciences, the motivation for developing the OncAlert oral cancer detection system was seeing the ordeal his parents went through with the disease.
The system includes the OncAlert rapid point-of-care (POC) risk assessment test and the OncAlert CD44 plus total protein lab test. OncAlert uses patented technology with an oral rinse to detect specific protein markers known to indicate an elevated risk for oral cancer, even before the observation of visual or physical symptoms, according to the company.
Results can be available within minutes, and the test can benefit everyone, especially high-risk populations such as current and former tobacco users, those who consume alcohol, and people infected with the human papillomavirus (HPV). About 79 million people in the U.S. are currently infected with HPV, according to the U.S. Centers for Disease Control and Prevention (CDC).
"We envision this as part of the annual checkup," Kim said.
Anger and frustration
But for Kim, it all comes back to seeing what his parents went through.
"It was just an incredible period of frustration and anger," Kim explained while recalling his mother's third bout with oral cancer. "Watching someone go through that is just a painful experience."
"She can't use part of her mouth and can't move her tongue very well; she can't chew very well. Because of the chemoradiation, she has a hard time swallowing and can only eat soft food," he told DrBicuspid.com, at times struggling to maintain composure while detailing his mother's ongoing ordeal.
Her oral lesion was first diagnosed as leukoplakia, and a biopsy came back negative for cancer. But the lesion persisted, and eventually his mother, who wasn't a smoker or drinker, was tested for HPV.
"That's a very awkward conversation to have with your mom, discussing if she has an HPV infection," he recalled.
She went back to her dentist, who saw the lesion had grown. "They thought it was dysplasia, it got treated, and then they did a resection," Kim said. "They thought they had caught it early, so they were very cavalier about it."
But when the cancer returned, surgeons performed a mandibulectomy with a bone graft from her fibula. It continued to spread. His mother was ultimately treated at Emory University, where she was confirmed with stage IV oral cancer.
"I think a stellar team helped save my mom," Kim said. "I'm totally grateful she's still alive."
The testing system
Both the POC test and the lab assay are currently undergoing the European CE Mark approval process and are expected to be ready for release in the second quarter of 2015. Vigilant expects the kit to be available for sale in Korea by the second half of 2015 or early 2016. The system will be submitted to the U.S. Food and Drug Administration (FDA) for 510(k) clearance in late 2015. The company has raised $7.8 million so far to bring the system to market.
In a 300-patient clinical feasibility study sponsored by the National Cancer Institute, the kit demonstrated the ability to detect tumors early and across a racially and ethnically diverse population (Head & Neck, May 2012, Vol. 34:5, pp. 687-695).
The POC risk assessment test is designed for use by front-line screeners such as dentists and hygienists, Kim said. Once patients are referred to specialists such as ear, nose, and throat doctors or oral surgeons, the more quantitative lab test is more suitable.
The lab assay does not replace the "gold standard" biopsy, Kim noted. "I was thinking about things that could complement already available tools," he said. "We want to elevate the standard of care."
"We've confirmed all our cases in our standard proof-of-concept study, what we're going to do in our CE validation study, and an upcoming FDA study," Kim said. Upcoming research will show superior sensitivity and specificity, with scores as high as 88% and 95%, respectively, he said.
"These are cases that were not confirming a lesion or an abnormality, they're cases that were actually confirmed by needle biopsy as oral cancer," Kim noted.
Early entrepreneur
A remarkably accomplished entrepreneur at age 41, Kim is a patent lawyer who has founded two companies. In addition to Vigilant Biosciences, he started AerovectRx, an aerosol drug delivery system he came up with while working for the CDC.
While in law school, Kim gravitated to the field of intellectual property. He was introduced to a contact at the CDC, where he worked in technology licensing.
"That was really my first exposure of understanding how inventions in the labs would go from benchtop to chairside," he recalled. "It was a great nexus of business, law, and science."
He later launched AerovectRx, the first spin-off company from the CDC.
Problems detecting oral cancer
Even with heightened awareness of oral cancer, the disease is still hard to detect in its early stages. Kim was exasperated that it took several years for his mother's oral cancer to be diagnosed.
"That's where the frustration came out: The standard of care is so lacking," he explained. "I think what's not well-appreciated is that a lesion, even if it's still small, there can be so much going on underneath. It may be a stage I, but it can actually be much farther advanced stage than it presents."
"It's a personal mission for me because of how oral cancer has impacted my family; my mother's struggle with it inspired me to do more."
— Matthew H.J. Kim
Kim said his system can detect cancer risk even before visual symptoms appear. "I think that's where we set ourselves apart from other tests," he said. "My mom could have benefited from early intervention had this test been available."
In contrast to his mother, he described his father as a "poster child for early intervention."
"My dad was a smoker and a drinker," Kim said. Although his oral cancer was caught at stage II and he survived for 15 years, his dad had lingering bone-marrow issues related to his treatment.
Sadly, Kim's dad recently died of the complications stemming from his treatment. In April, his mother celebrates her fifth year of being cancer-free.
"He will always be a survivor and a fighter in Matthew's mind," said company spokeswoman Maggie Deiseroth. "Matthew noted that cancer did not define his father, and it certainly does not define his mother. He wants the story of his parents to be one of hope and inspiration, rather than another statistic."
Kim hopes his cancer risk detection system can help others benefit from early intervention.
"It's a personal mission for me because of how oral cancer has impacted my family; my mother's struggle with it inspired me to do more," Kim observed. "I think what we're trying to ultimately accomplish here will be a story of hope."