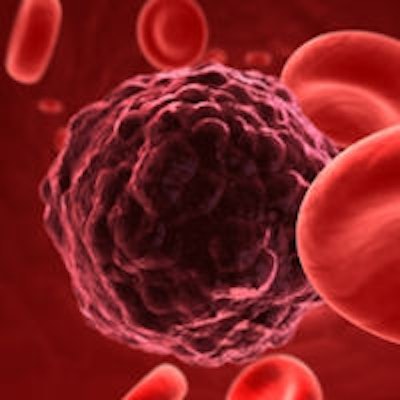 To screen for head and neck cancer (HNC), dentists currently perform a physical examination of the patient's oral cavity. If any suspicious-looking lesions are seen, then a biopsy is taken. However this method may not identify HNCs at an early stage, when they are most treatable. U.S. researchers have now developed blood and saliva tests that can identify the DNA from these cancers, which could pave the way for noninvasive diagnostic tests and new treatments, according to a recent study in Science Translational Medicine.
In this retrospective, proof of principle study, researchers from Johns Hopkins University and the MD Anderson Cancer Center tested 93 patients with newly diagnosed or recurrent HNC saliva samples for certain tumor-promoting DNA related to human papillomavirus (HPV). More than half (47) of these patients also donated blood samples.
"We have shown that tumor DNA in the blood or saliva can successfully be measured for these cancers," stated Nishant Agrawal, MD, associate professor of otolaryngology -- head and neck surgery at the Johns Hopkins University School of Medicine, in a press release.
The goal of the research is to produce tests that cost about $50, so these tests can be administered by physicians or dentists.
"Our ultimate goal is to develop better screening tests to find head and neck cancers among the general population and improve how we monitor patients with cancer for recurrence of their disease," stated Bert Vogelstein, MD, the Clayton Professor of Oncology at the Johns Hopkins Kimmel Cancer Center, in the release.
The study was published in Science Translational Medicine (June 24, 2015, Vol. 7:293, pp. 293-300).
Tumor DNA detection
Head and neck squamous cell carcinomas (HNSCCs) are the seventh most common cancer in the world, with more 500,000 new cases annually, including about 50,000 patients in the U.S., according to the study authors. The incidence of certain types of HNSCC is increasing, especially among young adults, partly due to the increasing prevalence of HPV. HNSCCs are associated with a poor five-year survival rate of only about 50%, especially for patients with HPV-negative tumors.
"We have shown that tumor DNA in the blood or saliva can successfully be measured for these cancers."
— Nishant Agrawal, MD
The researchers tested the effectiveness of blood and saliva tests in detecting HNSCC in various locations in 93 patients. The average age of the patients was 60, and the majority (83%) were male, which is typical of HNSCC patients, the study authors noted.
Overall, researchers detected tumor DNA in the saliva of 71 of the 93 patients (76%) and in the blood of 41 of the 47 patients (87%). Saliva tests performed better for early-stage cancers (saliva 100% compared with 70% for the blood test), while blood tests found more late-stage cancers.
Blood tests also correctly identified HPV-related tumors (30 of the 93 patients) more often than saliva tests, probably because HPV-related tumors tend to occur in the back of the throat, which may not have been reached with the saliva rinse, the researchers stated.
Patient saliva test results
Cancer type
Tumor DNA identified/total patients
Percentage
Oral cavity
46/46
100%
Oropharnx
16/34
47%
Larynx
7/10
70%
Hypopharynx
2/3
67%
Totals
71/93
76%
Patient blood test results
Cancer type
Tumor DNA identified/total patients
Percentage
Oral cavity
12/15
80%
Oropharnx
20/22
91%
Larynx
6/7
86%
Hypopharynx
3/3
100%
Totals
41/47
87%
Combining blood and saliva tests may offer the best chance of finding cancer in any of those areas, the researchers found. In the 47 patients who gave blood and saliva samples, they were able to detect tumor DNA in at least one of the body fluids in 45 of the patients (96%).
Meaningful lead time
The researchers speculated that saliva tests may not have been as effective for detecting all HNC sites because patients didn't gargle to provide the samples and only rinsed their mouths.
Saliva tests identified tumor DNA in patients whose tumors recurred months later, suggesting that these tests could provide meaningful lead time, they noted.
"Our findings lay the conceptual and practical foundation for clinical tests designed for the earlier detection of HNSCC, either for patients at high risk for the disease or for patients previously treated for HNSCC who are at risk for disease recurrence," the study authors wrote. The results also establish a paradigm for monitoring response to treatment.