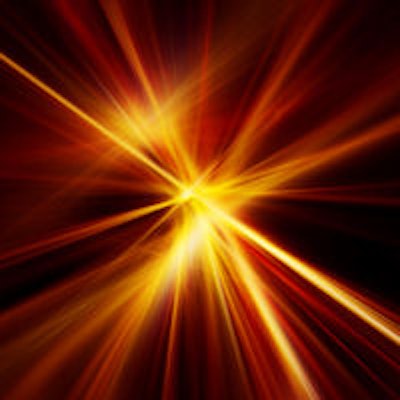 Lasers may soon be used to detect oral cancer, replacing invasive biopsies, according to a University of California, Irvine researcher who has developed a low-cost, simple device using optical coherence tomography (OCT) to analyze oral lesions.
Invasive and painful, biopsies remain the current gold standard for evaluating suspicious oral lesions. But Petra Wilder-Smith, DMD, PhD, a professor and the director of dentistry at the University of California (UC), Irvine Beckman Laser Institute, knew there had to be a better way. The optical imaging technology has shown promising results in clinical trials and could be available within five years for oral cancer screening by general practitioners.
During her student days at the dental clinic at Guy's Hospital in London, Dr. Wilder-Smith noticed that many patients never returned after getting a biopsy because of the pain.
Better than biopsies
After earning her doctorate in the applications of light and optics in oral diagnosis, Dr. Wilder-Smith developed a technique using OCT to analyze oral lesions. She has been working on the laser project for 15 years and has tested it in large clinical trials on U.S. oral cancer patients. The project is funded by the National Institutes of Health's National Institute of Biomedical Imaging and Bioengineering through its Indo-US Collaborative Program on Affordable Medical Devices.
The solar-powered portable screening device, which is slightly larger than a shoebox, is especially designed to be used by healthcare workers in third-world countries to examine patients who have limited access to oral care.
"We want to detect lesions and treat patients before it becomes a death sentence," Dr. Wilder-Smith told DrBicuspid.com.
The laser stores optical data from light that penetrates oral tissues to depths of 2 mm and compares it to a reference beam, then constructs a 3D or 2D image of the tissue surface and subsurface. It was developed with the help of OCT developer Zhongping Chen, PhD, a professor of biomedical engineering at the Beckman Laser Institute, and his graduate student, Emon Heidari.
"So when we look at these images, it's so easy to read because they look very similar to a histology slide," Dr. Wilder-Smith explained. "You can see the keratinized epithelia, the epithelial layer, the basement membrane, the blood vessels -- whatever is happening in the connective tissues. So you literally look at microarchitecture, just like you do in slides from biopsies."
The process uses the same diagnostic criteria as biopsies, she noted.
The device, designed to find early-stage lesions, has proved to be very accurate, with 90% diagnostic sensitivity and 85% specificity, Dr. Wilder-Smith said.
"Originally, it was a very complex technology, and bit by bit we've been slimming it down and making it more robust and more portable," she said.
Simple, portable device delivers quick results
The laser is now being used to examine people in India, which has some of the world's highest rates of oral cancer and where most of the poor rarely see dentists. In some areas, oral cancer is the leading cause of death, Dr. Wilder-Smith said.
"We want to detect lesions and treat patients before it becomes a death sentence."
— Petra Wilder-Smith, DMD, PhD
"We can't have an expert out there reading these images, so we also developed a very simple diagnostic algorithm based on the same parameters as histology," Dr. Wilder-Smith said. "Now when these images are collected in India, a drobo (automated data tracking system) sends the data straight to us here in California. We run it through our algorithm and it gives us an instant response."
The device delivers three result categories: One, do nothing; two, watch and monitor the patient on a three- or six-month basis; and three, get the person to a specialist immediately. The simple results are meant for triage, Dr. Wilder-Smith said.
"It's very intuitive to use," she said.
The researchers are analyzing data from the study in India to refine the diagnostic algorithm, and the device is modified after data are received from 100 patients.
"We could also design it for diagnosis, but we wanted to build a low-cost, simple system, and also because any people who are at risk would have to see a specialist for treatment anyway," she noted. "So the logistics of it really makes sense if we just give the field workers a triage result."
HPV-related oral cancer
Studies show an alarming increase of oral cancer related to human papillomavirus (HPV) among young adults in the last few years, especially among those who don't smoke or drink alcohol excessively, the traditional risk factors. The laser could easily be used by general practitioners for oral cancer screening, according to Dr. Wilder-Smith.
"Most of us don't consider young healthy people at risk of oral cancer, and they are very much at risk now," she said. "The number of young, healthy, clean-living 25- to 35-year-olds who have HPV-related oral cancer is just skyrocketing. So we need a tool that's quick, easy, and inexpensive, so we can screen everyone, not just people who are traditionally high-risk."
Development goals
Dr. Wilder-Smith is excited about the laser project's potential and its applications. "We're hoping to have something available to general clinicians within five years," she said, noting that the technology has been approved by the U.S. Food and Drug Administration.
"Our long-term goal is really cool," she said. "We're now looking for funding to extract part of this technology into making it cellphone-based, so field healthcare workers in poor countries, who all have cellphones, can just use their phones. It would just be perfect!"