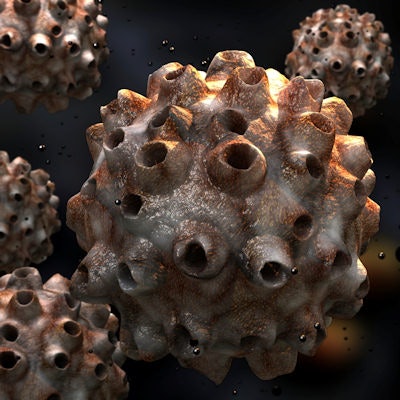 The number of U.S. adolescents who have received the human papillomavirus (HPV) vaccine has increased almost three percentage points from 2017 to 2018, according to a new report from the U.S. Centers for Disease Control and Prevention (CDC).
Researchers analyzed data from a 2018 immunization survey for 18,700 adolescents to estimate U.S. adolescent vaccination coverage. During 2017-2018, the percentage of those who received at least one dose of the HPV vaccine series increased from 65.5% to 68.1%. Their findings were published in Morbidity and Mortality Weekly Report (August 23, 2019).
"Although HPV vaccination coverage improved, increases among all adolescents were modest compared with increases in previous years," wrote the authors, led by Tanya Walker, MPH, of the Immunization Services Division of the CDC's National Center for Immunization and Respiratory Diseases.
"Although HPV vaccination coverage improved, increases among all adolescents were modest compared with increases in previous years."
— Tanya Walker, MPH, and colleagues
Routine HPV vaccinations are recommended for children ages 11 to 12. While HPV vaccination rates have increased in the U.S. each year since 2006, the researchers wanted to see if this trend was continuing.
They used data from the National Immunization Survey - Teen, an annual survey that estimates vaccination coverage among adolescents ages 13 to 17 in the 50 U.S. states, the District of Columbia, and selected local areas and territories. The survey is conducted via phone among parents and guardians of eligible adolescents. Parents are then mailed a questionnaire requesting the vaccination history from the teen's medical record, which is used to estimate vaccination coverage.
In 2018, more than 51% of adolescents ages 13 to 17 were current with the HPV vaccine series, and more than 68% had received one or more doses of the HPV vaccine.
The researchers cautioned, however, that this increase in HPV vaccination coverage from 2017 to 2018 was attributable to increases among males only (an increase of 4.4 percentage points in males who were up to date versus 0.6 in females).
In addition, almost 78% of parents reported receiving a provider recommendation for adolescent HPV vaccination, but only 75% of these parents accepted the vaccine, noted the researchers, leading them to advise that providers be equipped with the tools to give strong recommendations and address parental concerns.
The HPV vaccination has resulted in significant declines in the prevalence of HPV infections among adolescent girls and young adults, but more work is needed to continue to increase vaccination rates, the authors concluded.
"It is encouraging that HPV vaccination coverage among boys continues to increase; however, the lack of an increase among girls is concerning," they wrote.