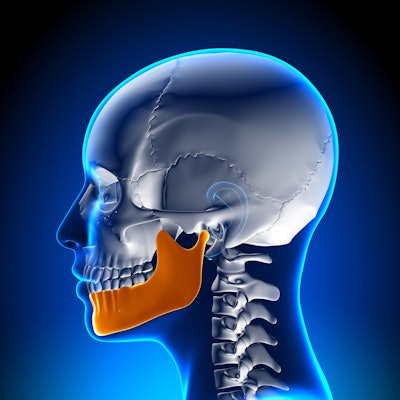 An oral cancer survivor in India regained his ability to eat solid foods after undergoing reconstruction surgery to place a 3D-printed titanium jaw, according to news reports. This successful surgery highlights the benefits of 3D printing technology.
Until the surgery, Prabhjeet had lived on a liquid diet after he lost the right half of his jawbone due to oral cancer. He was on a brief liquid and soft-food diet while he was getting acclimated to his new jaw, but he can now eat whatever he craves.
Prabhjeet had the right half of his jawbone and temporomandibular joint removed due to oral cancer seven years ago. Removing the joint caused the jaw to move, preventing his upper and lower jaw from meeting. This affected his ability to bite and chew and also caused repeated bite ulcers in his cheek.
Surgeons didn't use the traditional method of using a patient's fibula to reconstruct the jawbone due to Prabhjeet's underlying condition of systemic lupus erythematosus, which affects immunity, and the need to also reconstruct the temporomandibular joint.
Instead, the doctors concluded that using 3D printing to develop a complete prosthetic jaw with a titanium joint component was the best option.
In January, surgeons at Fortis Hospital in Delhi performed the surgery. A titanium metal 3D printer from U.K.-based company Renishaw was used to create and customize the jaw.
Trial models for the prosthetic mandible were revised at different time intervals as the jaws got aligned during a nine-month process.
The cost of the eight-hour surgery was between 300,000 and 400,000 rupees (between approximately $4,190 and $5,590 U.S.), according to reports.