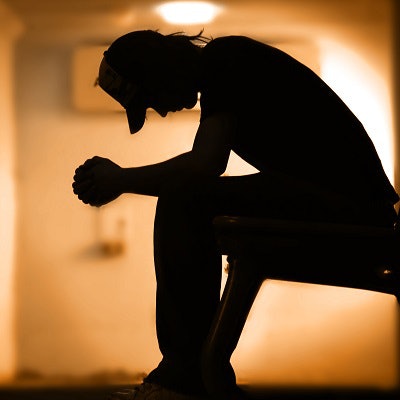 There's been a dramatic increase in the risk for oral cancer due to the COVID-19 pandemic and related changes in lifestyle risk factors coupled with interruptions to dental care and preventive healthcare, according to a study published in the Journal of the American Dental Association.
Some lifestyle and behavioral factors that raise the risk of oral cancer have increased during the pandemic, including the use of alcohol and tobacco, poor diet and weight gain, and poor oral hygiene. At the same time, practice closures restricted oral healthcare access for timely diagnosis and treatment, noted the authors, led by Sapna Nath, a predoctoral student at the Harvard School of Dental Medicine.
"The postlockdown continuation of these trends raises substantial concern for healthcare providers," wrote Nath and colleagues (JADA, March 5, 2022). "Healthcare providers need to be vigilant in identifying changes in patient lifestyle behaviors."
Oral cancer is the sixth most common cancer in the world, with an estimated 657,000 new cases per year, according to the World Health Organization. This type of cancer has been linked to tobacco and alcohol use, poor diet, excess body weight, HPV infections, and poor oral hygiene, all of which have risen during the COVID-19 pandemic. If these trends continue, the authors of the report expect increases in oral cancer rates.
Tobacco use has one of the strongest links to oral cancer development and prognosis, and the risk of developing oral cancer is three times higher for smokers than in people who do not smoke. During the pandemic, tobacco and electronic cigarette use increased as people sought ways to cope with anxiety, boredom, and irregular routines. At the same time, calls to cessation support programs plummeted to their lowest rates since 2007, the authors noted.
The pandemic has also decreased the number of routine preventive dental services, especially as offices were closed during lockdowns. Poor oral hygiene and issues with dentures can both increase the chances of oral cancer. Further, HPV vaccination rates for children and teenagers decreased by about 20% in the pandemic.
Many patients with oral cancer are heavy drinkers, and countries with increasing oral cancer rates have high alcohol use, the authors noted. In a study of U.S. adults during the pandemic, roughly two-thirds of participants reported increased alcohol consumption compared with before the pandemic. Additionally, more than 40% of participants reported binge drinking or extreme binge drinking.
Poor diet and obesity have both been linked to oral carcinogenesis, and obesity is also linked to an increase in the risk of death from early-stage squamous cell carcinoma of the tongue. Gym closures, lockdowns, and new work policies have all contributed to worse health habits during the pandemic, including less regulated sleep, reduced physical activity, and increased snack access.
"These statistics provide reason to believe that the incidence of oral cancer can rise as more patients return to dental care providers, especially as lockdown trends continue," the authors wrote.
Nath and colleagues added that medical and dental health providers will need to understand the impact of the pandemic on oral cancer may last for decades. Further, since people have delayed care due to lost insurance or fear of contracting SARS-CoV-2, oral cancer may be more advanced at the time of diagnosis.
"Dental care practitioners must be vigilant about rises in oral cancer risk factors and must increase screening measures for all demographics," the authors wrote. "We recommend that oral healthcare providers increase collaboration with their medical counterparts to increase HPV vaccination rates and encourage medical wellness visits throughout the pandemic."