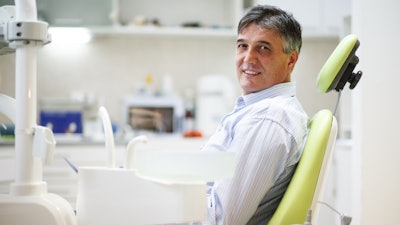 Oral HPV burden is highest among older men, which puts them at higher risk of developing oropharyngeal cancer, according to research published in JAMA Otolarygology - Head and Neck Surgery.
A team led by Anna Giuliano, PhD, of the Moffitt Cancer Center and Research Institute in Tampa, FL, reported that, in addition to male sex and older age, high-risk oral HPV infection was also associated with sexual behaviors, including a higher number of male sex partners and female oral sex partners.
Oropharyngeal cancer caused by high-risk HPV infection is the most common HPV-associated cancer, Giuliano and colleagues noted. But little is known about oral HPV prevalence and genotype distribution in the general population.
To address this knowledge gap, the team used data from a study called PROGRESS (Prevalence of Oral HPV Infection, a Global Assessment) that included 3,196 participants from 43 U.S. dental offices and was conducted between November 2021 and March 2022. The participants provided an oral gargle specimen for HPV DNA and completed questionnaires regarding their sexual behavior.
The investigators reported the following:
Oral HPV prevalence was 6.6% for any detected genotype, 2% for high-risk (oncogenic) disease, 0.7% for HPV-16, and 1.5% for 9-valent HPV vaccine types.


Among HPV-positive participants, HPV-16 was the most prevalent genotype (12.4% among men and 8.6% among women).


HPV prevalence was higher in men than women and highest among men age 51 to 60 (16.8% for any HPV, 6.8% for high-risk HPV, and 2.1% for HPV-16).
"In this cross-sectional study, oral HPV burden was highest among older men who may be at higher risk of developing oropharyngeal cancer," the group concluded.
Read the complete findings.