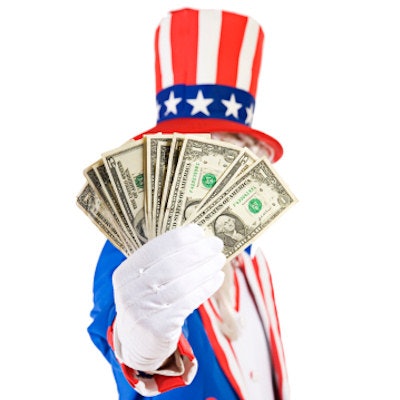 A U.S. jury convicted a Wisconsin dentist of four counts of tax evasion for failing to file tax returns and encouraging patients to pay with cash to avoid paying about $450,000 in taxes, according to the U.S. Department of Justice.
Frederick Kriemelmeyer, DDS, will be sentenced in May. He faces a maximum sentence of five years in prison for each count of tax evasion and also supervised release, penalties, and restitution.
The 70-year-old dentist who operated the office of Frederick Kriemelmeyer in La Crosse took numerous steps to evade paying the taxes he owed between 2013 and 2015. Dr. Kriemelmeyer failed to file tax returns reporting the income from his dental practice and urged patients to pay for services with cash or checks with blank payee lines. He also used cash and third-party checks to pay for business and personal expenses, according to the justice department.
The jury also heard testimony that Dr. Kriemelmeyer was ordered by the U.S. District Court for the Western District of Wisconsin to pay $135,337 to the IRS for unpaid income taxes in 2017. By 2012, Dr. Kriemelmeyer owed more than $450,000 in taxes, interest, and penalties, according to the IRS.