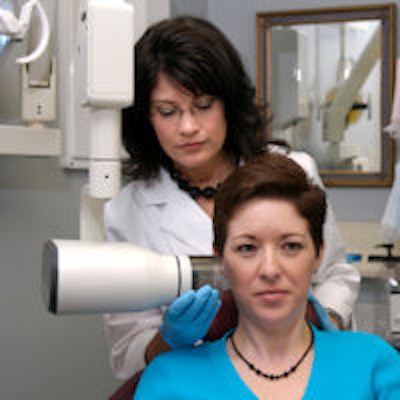 Happy Dental Assistant Recognition Week!

Since the late 1800s, the dental assisting profession has been an integral component within our industry. In the early years of dentistry, dental assistants were merely "ladies in attendance," whose presence during a dental appointment was only for the comfort of an unattended female patient. It wasn't until the legendary pioneer, Dr. C. Edmund Kells, recognized the benefit of having a "second hand" that the first true dental assistant was hired.
Not only would the dental assistant's presence increase the number of patients seen in a week, but also she could assist him during restorative procedures by keeping the field dry. From that point forward, dental assistants have increased the productivity and practice management of dental offices around the world. Just as the dental industry has changed over the years, so have the skill sets of dental assistants, developing from traditional duties to responsible community leaders.
Foundational skills
Dr. Kells was a dentist credited with original ideas and inventions that changed the approach of dentistry; however, behind every great dentist is a great dental assistant. Dr. Kell's assistant, Malvina Cueria, brought organization and efficiency to his practice and also proved innovative in finding new ways to improve dental care.
Perhaps the most famous advancement was through dental radiography, which would later become an expected procedure conducted by the dental assistant. Many original tasks of historical assistants are considered foundational skill sets of today, such as the ones listed below:
Greeting and scheduling patients
Preparing and breaking down the operatory
Sterilizing instruments
Assisting in moisture control and instrument retrieval
Assisting with a radiographic procedures
Managing supply inventory
Charting, filing, and record keeping
Expanding skills of modern dental assistants
Today's dental assistant has become much more flexible and versatile. Throughout history, as dental assisting tasks have expanded, the roles changed, leaving room for new career titles. Job descriptions became more complex, eventually leading to different office positions that required separate educational approaches. For example, the traditional dental assistant roles have been separated off to become the hygienist, the dental office manager, the front-office assistant, and the laboratory assistant. Depending on the practice, the dental assistant may receive other titles such as patient coordinator, lead assistant, or sterilization assistant, along with additional training in expanded functions.
Although responsibilities and educational requirements differ among states, most expanded function dental assistants (EFDAs) are skilled in composite and amalgam restoratives. In some states, coronal polishing may be conducted by the dental assistant, as well as assisting in caries risk assessment.
Effective communication is imperative to the patient's decision for adopting the treatment plan, dental assistants are largely responsible for implementing patient recall and retention strategies. Currently, they have expanded their skill sets to include the following:
Expanded functions such as in restorative dentistry
Sealant applications
Coronal polishing
Caries risk assessments
Treatment plan management
Evolutionary skills of future dental assistants
The future dental assistant will continue to be invaluable as new developments occur within the dental industry. Accountability and liability are ever present in the dental business, and dental assistants are assuming more responsibility in keeping their dentist safe from litigation. Many dental assistants research Occupational Safety and Health Administration (OSHA) regulations and resources, increasing compliancy by writing blood-borne pathogens and hazardous communication programs for their office.
"The future dental assistant will continue to be invaluable as new developments occur within the dental industry."
Additionally, assistants are training new office staff with more formalized approaches, such as custom training manuals that include professional development. As dental assistants' knowledge progresses, continuing education will likely become a requirement for the overall dental assisting profession.
Perhaps the most obvious advancements in dentistry are those attached to information technology. Dental assistants will become savvy with equipment that changes the skill sets of the dental team. As IT continues to expand into healthcare, the role of the dental assistant will evolve to include new skills in the management of telehealthcare and virtual assisting.
With social media being the driver of multifaceted communication, the future dental assistant will possess expertise in reputation management of a culturally diverse dental office. New skills sets will likely include the following:
Increased level of education
Customized office training skills
Increased legal liability awareness
Information technology equipment utilization and quality control
Expansive communication and emotional intelligence
Reputation management skills
The skill set of the dental assistant has development a long way since the first hire by Dr. Kells. With increasing value as a member of dentists' teams, dental assistants will continue to ensure the advancement strategies of the dental business.
Practice management looks different than it did years ago, requiring a more competent, problem-solving team. Not only has the curriculum for dental assistants has evolved to deeper understanding of the science of dentistry, but some educational programs reward an associate's degree, allowing room for obtaining a bachelor's degree in a relative field such as biology, business administration, or organizational leadership.
The dental business could not survive without dental assistants -- this week, let's make sure they know they are appreciated!
Darci Barr is an educator and an expert in dental assisting program design from Indianapolis, IN. She can be reached at mailto:dbarr3@gmail.com.
The comments and observations expressed herein do not necessarily reflect the opinions of DrBicuspid.com, nor should they be construed as an endorsement or admonishment of any particular idea, vendor, or organization.