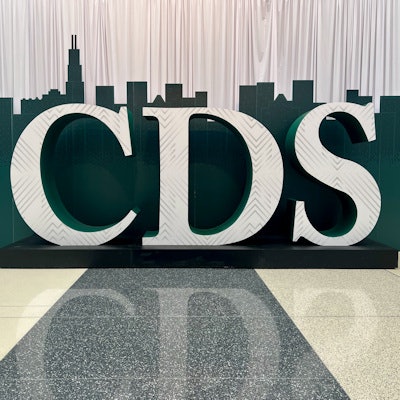 Do you know what constitutes sexual harassment, how to prevent it, and how to handle it if a complaint arises at your dental practice? If not, what you don't know can hurt you, according to a presenter at the Chicago Dental Society 157th Midwinter Meeting.
Dental health professionals need to be aware of state and federal laws concerning sexual harassment -- including employer responsibilities and victim rights -- identify types of this inappropriate behavior, and learn how to communicate about it, Tammera Banasek, an attorney and partner at HeplerBroom in Chicago, said.
"An employer is generally liable for a supervisor's actions, with some exceptions," Banasek said. "An employer is only liable for a nonsupervisor's actions if he knew or should have known about the conduct and failed to take immediate corrective action."
Harassment in dentistry
Until recently, there has been little research on the topic of sexual harassment in dentistry. In February, a study in the International Journal of Dental Hygiene revealed that male dental hygienists experience gender discrimination, bullying, and sexual harassment in the workplace.
In August, a study in the Journal of Dental Hygiene revealed that about 86% of dental hygienists in the U.S. reported experiencing inappropriate sexual behavior at some point in their careers. Almost all participants in this study were women.
Recognizing sexual harassment
Under the law, sexual harassment is any unwelcome sexual advances or requests for sexual favors or conduct of a sexual nature that has been made a term of someone's employment, used as a basis affecting employment decisions, or that interferes with or creates a hostile work environment.
Sexual harassment is a form of sex discrimination that is prohibited by the U.S. Civil Rights Act of 1964 (Title VII). The Equal Employment Opportunity Commission (EEOC) regulates the reporting and determination of sexual harassment complaints at the U.S. level.
The EEOC has the authority to investigate employers with 15 or more employees, and a complaint may be filed at any time within 300 days after an incident occurs. Each state has a human rights or similar agency where complaints can be lodged at a state level, Banasek said.
Quid pro quo vs. hostile work environment
When it comes to sexual harassment, there are two forms: quid pro quo and hostile work environment.
When supervisors or managers request sexual favors in exchange for jobs or promotions or give demotions for refusals, this is quid pro quo or "something for something," Banasek said.
On the other hand, a hostile work environment is created when harassing or antagonistic conduct occurs that is unwelcome, severe, or pervasive enough that a reasonable person finds it hostile, abusive, or intimidating, she explained.
"Anyone can be a harasser," she said. "A supervisor, manager, coworker, customer/patient, or third party."
In addition, offensive conduct can include many actions, including touching, cornering, flashing looks, gestures, teasing, jokes, remarks, terms of endearment, rumors, letters, calls, texting, stalking, and pressure for dates or favors, Banasek said.
Furthermore, dental offices need to have sexual harassment policies in place that set guidelines for reporting. The policy should include multiple persons to whom employees can report claims other than the practice owner, as well as an investigation process, Banasek added.
Harassment from patients
When it comes to patients harassing staff members, dental employers should support their employees.
"Employees should be encouraged to ask the patient to stop the behavior or comments before attempting any further care and immediately report patient behavior to their supervisor and make any complaint of harassment so an immediate factual investigation can be undertaken," Banasek said.
If an employee feels that an employer is not responsive after a complaint is made, they can consider an EEOC or state sexual harassment claim, she said.
"Practice management needs to, while it may be a difficult financial decision, termination of patient care needs to be a priority," Banasek added.
#MeToo effect on dentistry
Though the world has been more conscious of sexual harassment and violence since the #MeToo movement was revived in 2017, Banasek said it is unclear how it has affected dentistry.
#MeToo was first introduced in 2006 by a New York advocate to empower victims of sexual violence. It was reintroduced in the wake of disclosures that exposed some of the most influential people in sports, politics, and entertainment in the U.S. for engaging in sexual harassment and assault.
Unfortunately, there appear to be no studies that explore whether the movement increased the reporting of sexual harassment within the dental community, Banasek said.
"Certainly, that movement has spearheaded a greater voice across the board and likely within the dental industry, as well as healthcare in general," she said. "However, there is continued work to do, and most states, including Illinois, have continuing education requirements for all employees to highlight this area."