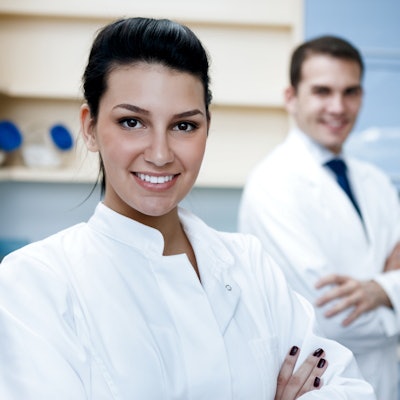 The U.S. dental workforce is changing and with it, the practice paradigm. As dentistry grows younger and more diverse -- with more women and people of color practicing -- fewer clinicians will own practices, according to a March 9 webinar from the ADA's Health Policy Institute (HPI).
Changing demographics and the COVID-19 pandemic have hastened the shift in dental practice models. Based on the data, Marko Vujicic, PhD, chief economist and vice president of the ADA's HPI, predicts solo practices will continue to wane as more dentists flock to dental service organizations (DSOs).
"These trends are not reversible," Vujicic said. "Dentistry is heading exactly down the path of every other healthcare occupation that's gone through this transition of business owner/solo practice to working in groups."
Ownership down for dentists of all stripes
Practice ownership among dentists continues to slip, falling from 85% in 2005 to 73% in 2021. The decline in ownership can also be seen among both male and female dentists. For male dentists, practice ownership decreased from 89% in 2005 to 80% in 2021. For female dentists, ownership slipped from 68% in 2005 to 60% in 2021.
"Female dentists have been consistently less likely than male dentists to own their practices," Brad Munson, HPI senior research analyst, said.
Age also plays a factor in practice ownership. In 2005, 25% of dentists under the age of 30 were owners of private practices. That percentage fell considerably to 9.5% in 2021.
However, the steepest drop in practice ownership was seen in the 30 to 34 age group. In 2005, 55% of dentists in this age group were private practice owners. In 2021, only 34% of dentists in this group owned private practices.
Dentists are getting younger
In 2021, the average age of dentists was 49 years old -- down from 49.3 years in 2020 and a peak of 50 years in 2014 -- according to the data. The average dentist age will continue to change because there will be a major deaging of the workforce in the next five to 10 years, Vujicic said.
At the same time, the HPI predicts more dentists in the future as dental schools continue to churn out graduates. While the number of dentists per capita remained stable at 60.8 dentists per 100,000 population in 2021, that figure is projected to increase. Many baby boomer dentists will leave the profession, and at the same time, the HPI predicts a rate of 67 dentists per 100,000 population in the years 2025 through 2040.
"All of these trends are frankly about to accelerate big time," Vujicic said. "This is the decline in ownership and the decline of solo practices and the growth of large groups and DSOs."
The rise of DSOs
The trends also point to a decline in private ownership and increase in affiliation with DSOs. The percentage of private practice dentists in solo practice was 46% in 2021, down from 67% in 2001.
"While a decrease in the prevalence of solo practices is seen among all dentists, the trend is pronounced among younger dentists," Munson said.
In 2019, 10% of dentists were affiliated with DSOs, which is a slight increase from 9% in 2017. Meanwhile, the percentage of dental school seniors entering private practice who plan to join a DSO increased from 12% in 2015 to 30% in 2020, according to the data.
"[The pandemic] has had an acceleration effect," Vujicic said. "It's thrown gas on embers that were underneath that are now front and center."
Since there are no clear definitions of DSOs, the way HPI analyzes the data means that the figures are undercounted, Vujicic said. In reality, the number of dentists affiliated with a DSO is likely much higher, Vujicic said.
Since women and younger dentists are more likely to be affiliated with DSOs, the changing dentistry demographics are also expected to contribute to the continued prominence of DSOs in dentistry, according to HPI. However, the data vary by states. For example, in 2019, about one-quarter of dentists in Nevada were affiliated with DSOs, but there was no evidence of DSO affiliation in Alaska and Montana, Munson said.
The role of student debt
What's stopping dentists from opening their own practice? It's not solely student debt, Vujicic said.
"If we were to magically wipe out half of every dental student's debt, we wouldn't change these trends at all," he said.
Based on a lot of research, debt has some effect on some career choices, but the size of the influence is tiny in comparison to factors, including gender, age, race, and whether a student had a parent who was a dentist, Vujicic explained.
"In my view, there are fundamentally much stronger forces at work with the generational divide with how young people want to live and work, who they're marrying, whether they want to be tied to a certain city or be mobile, whether they want to go brew beer at night or do their artwork or their side hustle versus doing their payroll on Saturdays," Vujicic said. "There are so many massive generational shifts that are driving this, so it's a mistake to think that easing the debt burden will erase these trends."