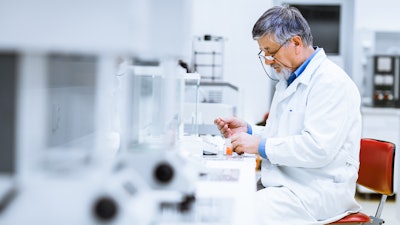 An altered version of an anti-nausea drug reaches inside cells to disrupt signaling and provide sustained pain relief, according to findings published on May 22 in Proceedings of the National Academy of Sciences.
Researchers from the New York University College of Dentistry reported that altering netupitant, a neurokinin 1 (NK1) receptor antagonist used to prevent nausea and vomiting, leads to long-lasting pain relief.
The research team focused on two anti-nausea drugs for the study: aprepitant and netupitant. They also genetically modified mice so they would express the human NK1 receptor. The team previously showed that encasing aprepitant in nanoparticles could deliver the drug to endosomes to block pain (PNAS Nexus, May 22, 2023, Vol. 120:22, e2220979120).
The researchers changed the chemical properties of the drugs so they could more easily penetrate a cell's lipid membrane. They also altered the charge on the molecule within an acidic environment so the drugs would stay trapped inside cells and accumulate.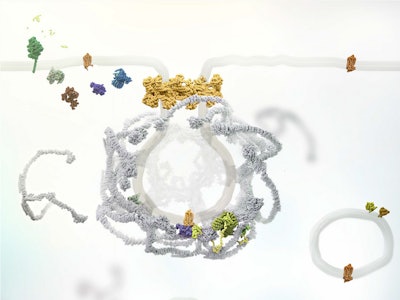 The team learned that the modified netupitant could penetrate cells to reach the endosome and block signaling of the NK1 receptor in endosomes with a significantly longer effect in cells.
They also found that the altered netupitant had a more potent and long-lasting analgesic effect in mice than aprepitant and the regular form of netupitant.
The researchers also showed that aprepitant only briefly disrupted endosomal signaling in cellular studies, stopping pain for short periods. In another experiment, the team studied mice with a different type of NK1 receptor on a cell's outer membrane. That experiment showed that the mice with human NK1 receptors outside the cells were more resistant to pain than those with human NK1 receptors inside cells.
The research team will continue investigating and developing new therapies for pain that block G protein-coupled receptors in endosomes.