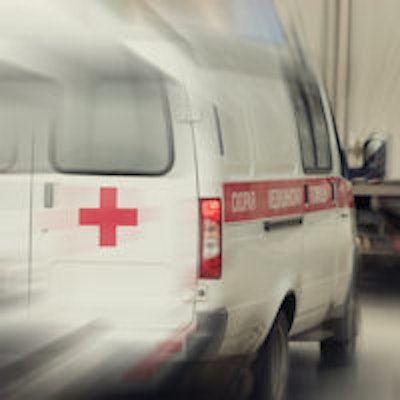 A forensic dental report on a 14-month-old Texas toddler who died from complications of anesthesia during dental treatment questions the necessity of placing four stainless steel crowns on such a young child.
The child, Daisy Lynn Torres, died on March 29, 2016, from "complications of anesthesia while being treated for dental caries" at Austin Children's Dentistry, the Travis County Medical Examiner's Office told DrBicuspid.com.
The girl was being treated by Michael Melanson, DMD, and anesthesiologist David Williams, MD, clinic spokeswoman Sarah Marshall told DrBicuspid.com.
Were treatments needed?
The July 5, 2016, report by forensic odontologist Robert Williams, DDS, said two occlusal x-rays taken on March 29, 2016, showed eight partially erupted teeth that "appear to be free of any dental disease and or dental restorations," according to a copy of the report posted online by KXAN-TV. Dr. Williams reviewed 31 x-rays and three dental photographs after the girl's death.
"It is possible that the partially erupted teeth may have had congenital enamel defects but not necessarily requiring treatment with a child of this age."
— Forensic odontologist Robert Williams, DDS
Four incisors had been prepared to have stainless steel crowns placed after the pulpotomies were completed, the report stated.
"One can only speculate as to why any treatment was performed considering no indication of dental disease or pathology was seen in the dental radiographs" dated March 29, Dr. Williams wrote in the report.
The child's records did not indicate any caries when she was examined July 21, 2015, he noted.
"It is possible that the partially erupted teeth may have had congenital enamel defects but not necessarily requiring treatment with a child of this age," stated Dr. Williams, adding that the girl was not in pain and pulp vitality tests had not been performed.
Severe reaction to anesthetics
For the oral surgery, the girl had been given nasal anesthetics, including propofol, nitrous oxide, and sevoflurane, at concentrations that are typical for patients undergoing general anesthesia, according to the autopsy report.
About 40 minutes into the procedure, the girl's heart rate and blood pressure dropped, the autopsy report stated. Paramedics arrived within 10 minutes, and the child was taken by ambulance to the North Austin Medical Center. She died five hours later.
It is unlikely that the girl died from an overdose of anesthesia, the autopsy report stated. The most likely cause of death is "a severe manifestation of the known physiologic responses to the anesthetics given," the report noted. "It may be that in this case, those responses were of a sufficient magnitude to cause death, not from an overdose, but rather, from a severe idiosyncratic reaction to the known effects of the anesthetics given."
Dentist suspended from practice
Following the release of the dental forensic report, the clinic suspended Dr. Melanson.
"At this time, we feel that it is prudent to suspend Dr. Melanson until the Texas State Board of Dental Examiners has concluded their investigation," according to a statement the office sent to DrBicuspid.com. "We have now received the full medical examiner's report regarding Daisy Lynn Torres, and the death has been classified as 'undetermined' due to anesthesia complications administered by a certified medical anesthesiologist and not because of a dental procedure. However, the report has provided additional details we did not have previously. Our office continues to be saddened by this tragedy."
The statement noted that the practice has operated for 40 years and will remain open.
Dentist's attorney refutes report
An attorney for Dr. Melanson refuted the report, saying that by the time Dr. Williams evaluated the child, evidence of dental disease had been removed, according to the KXAN-TV story. Dr. Melanson knew the child's dental history, unlike a forensic odontologist, the lawyer said. He also asserted that evidence justifying Dr. Melanson's treatment of the girl will be presented if necessary.