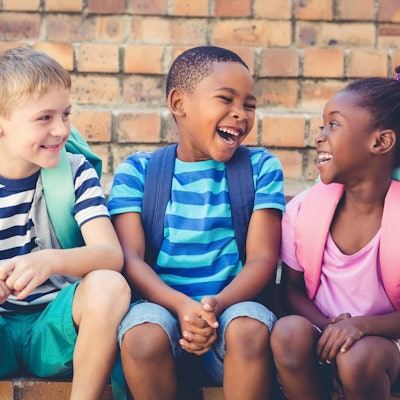 It's that time of year again: Supplies are bought, backpacks are donned, and kids are returning for yet another school year. Lindsey Dalley, RDH, lists five messages your practice can share with parents and children to ensure oral health isn't forgotten in the back-to-school shuffle.
1. Get back into the routine.
In the summer, everyone's schedule is off with sleeping in and vacations, and it's really easy to skip a brushing or two. So, get back into the routine! Remind patients to brush at least twice daily and floss once -- even the baby teeth!
Starting the school year off with a nice new toothbrush or brush head is a great way to encourage healthy habits from the get-go. For families with young children, oral hygiene can be made fun with powered toothbrushes that have interactive apps that offer tips, tricks, and rewards to help establish good habits, or even brush to a favorite two-minute song.
While it's so important to brush and floss after the last snack before bed, make sure patients don't forget to brush in the morning too! Set a reminder or even put a sticky note on the door so children don't forget to brush after breakfast and before going to school. Even better: Brushing one more time after children get back from school.
2. Schedule a dental visit.
Visiting the dentist is essential for maintaining a healthy mouth. If the schools in your area haven't started yet, now is the time for children to get into the dental chair. The back-to-school rush is a busy time of year for practices.
Remind your patients to book now. This way, any necessary treatment can be done before the first day of class.
One thing parents of active kids should ask about at their next dental appointment is mouthguards. If a child plays a sport for their school or starts a new season, have them fitted for a mouthguard.
3. Make an ortho kit.
They've stocked up on notebooks, pens, and pencils, but do your orthodontic patients also have an orthodontic kit ready for school this year? If a child is starting school with orthodontics this year, make a go kit that they can keep in their school bag.
Think about including a travel toothbrush, toothpaste, proxy brush, wax, and extra elastics. A kit can not only keep the teeth and gums healthy, but it also helps children avoid the embarrassment of having food stuck in their braces!
4. Pack low-sugar snacks and drinks.
Kids are hungry all day long! Encourage parents to pack a selection of low- or no-sugar treats, such as cheese and yogurt that contain minimal added sugar, or nuts, if the school allows it. Don't forget to skip the crackers and cereals, which break down into sugars that cause decay.
When deciding on a drink for lunch, think about opting for water instead of sugary drinks. Some drinking water contains fluoride, which will help fight caries and helps remove any leftover food particles, sugar, and residue from teeth to help prevent decay.
For an after-lunch treat, pack and chew sugar-free gum or mints. Not only will these sugar-free treats give children fresh breath, but they also produce saliva, which removes acid and keeps enamel strong.
5. Don't forget fruits and veggies.
Crunchy veggies, such as carrots or celery sticks, and fruit, such as apples, are beneficial for overall health. These snacks can also help stimulate saliva production, which neutralizes acids. Even better, the nutritional benefits of vitamins, fiber, and antioxidants keep tissues healthy.
Strawberries are another oral health delight. Strawberries contain malic acid, which acts as a natural teeth whitener. They also contain vitamin C, which can help grow and repair tissue and keep the dentin strong.
Lindsey Dalley, RDH, has been practicing dental hygiene for 18 years, with experience in general and periodontal practices. She received her Diploma of College Studies in dental hygiene from John Abbott College and her Bachelor of Arts degree in psychology from Concordia University. Dalley is a member of the Canadian Dental Hygienists Association and the Ordre des Hygienists du Quebec. She is also the full-time Canadian professional education manager for Philips.
The comments and observations expressed herein do not necessarily reflect the opinions of DrBicuspid.com, nor should they be construed as an endorsement or admonishment of any particular idea, vendor, or organization.