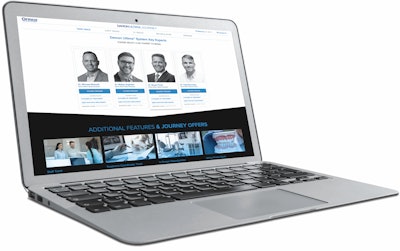 Image courtesy of Ormco.
Orthodontics product company Ormco has launched Ultima Journey, an educational resource intended to provide additional training to orthodontists and their staff about the Damon Ultima system.
Ultima Journey entails on-demand education and training from experts about the Damon Ultima orthodontic system. In addition, the resource provides tips and insights about practice-related topics, such as how orthodontists can streamline workflows, decrease chair time, and grow their practice. Ultima Journey also offers exclusive discounts on in-person Ormco educational events, Ormco said.
Ultima Journey was officially unveiled at the American Association of Orthodontists meeting in Chicago April 21-24, 2023.