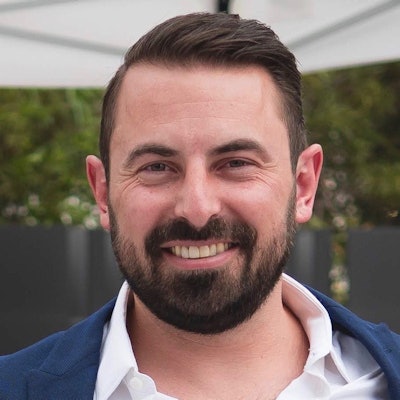 Editor's note: Dr. Adam Marina is the dentist owner of the Aspen Dental location in Lawrence, KS. He recently shared with us four trends that he believes will affect the dental industry in the year to come, as well as why each is a trend to watch.
1. Artificial intelligence/telehealth
New technology has already begun to change the way patients interact with healthcare providers, with digital check-in and payment options in place to ensure a contactless experience. These developments, however, only scratch the surface of how artificial intelligence can transform the healthcare industry. Tools such as smart lenses in dentists' goggles and 3D printers will enable more individualization and customization in treatments for patients, and smart devices, like toothbrushes, will help them monitor their daily brushing, flossing, and rinsing to keep their mouths healthy.
2. Virtual check-ins and a shift toward a digital/contactless experience
In just eight days, Aspen Dental was able to stand up a virtual care system, helping patients gain confidence in the increasingly digitized user experience. In the same vein, Aspen Dental converted the customer check-in process to digital to help serve more than 4,500 patients daily. Technology has helped streamline something once tedious and time-consuming into a swift and efficient process, consisting of an Aspen Dental representative scanning a customer's driver's license and insurance card, autopopulating the data into the patient management system. This effort actually cuts check-in times in half, which saves more than 1,000 hours of nonpatient support time per office each year.
3. Increased focus on the patient experience
Personalization isn't the only way to make your patients feel special. Even though there is a need to fill dental health gaps in North America, dental competition can be fierce. Overcrowding and population issues in certain areas mean that dentists must see many patients in a day. With the knowledge that consumers are particular about which healthcare providers they choose, dental practices are becoming hyperfocused on creating a special experience for their patients to differentiate themselves from their competitors.
4. Aligners
Clear aligners and implants are two of the fastest growing areas in dentistry. People have been looking at themselves on video calls. Things that didn't bother them before about their appearance are now starting to bother them. Plus, while some people have been hit hard financially by lockdowns, others are finding they actually have more disposable income. Perhaps they're not going out as much or commuting, or they're no longer able to spend the money they saved for a holiday or travel.
The comments and observations expressed herein do not necessarily reflect the opinions of DrBicuspid.com, nor should they be construed as an endorsement or admonishment of any particular idea, vendor, or organization.