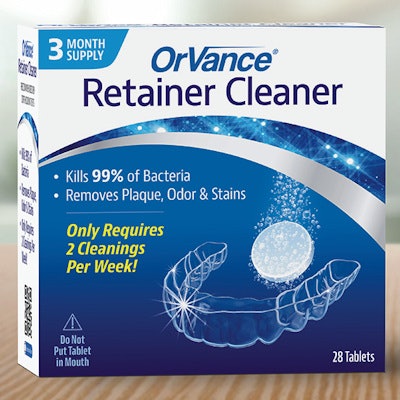 OrVance has unveiled a cleaner for removable orthodontic appliances that enables only two cleanings per week.
An effervescent cleaning product, OrVance retainer cleaner is designed for use with retainers, aligner trays, mouthguards, and night guards, as well as bruxing and temporomandibular joint (TMJ) appliances, according to the company. It comes with 28 tablets -- a three-month supply.
Patient samples of four tablets are also available for orthodontic and dental practices, the company said.